Starting from 2022, the EE Department has decided to award up to three RPg students for their outstanding research output over the previous year (between July 2021 and June 2022 here).
The department's Research Committee has considered the nominations from the thesis supervisors to the EE Department's 2022 Postgraduate Student Research Awards, and shortlisted five RPg students: Li Yuanze (Solid State), Shen Fuhuan (Solid State), Yu Yue (Photonics), Yuan Sishen (Robotics) and Zhong Keyi (Photonics). The selected nominees have been invited to join a face-to face Presentation Seminar on February 21, 2023 (Tuesday). Based on the presentation performance and scientific merit of the presented research, we have selected the following students for the 2021 EE Department's Postgraduate Student Research Excellence Awards.
Li Yuanzhe
Yu Yue
Shen Fuhuan
Apart from the Research Excellence Awards, we have also set up a Best Presentation Award to honor the most inspiring presentation. This year the award goes to Yu Yue.
Heartiest congratulations to the award recipients for their outstanding research achievements. We look forward to seeing more exciting works from our students in the years to come.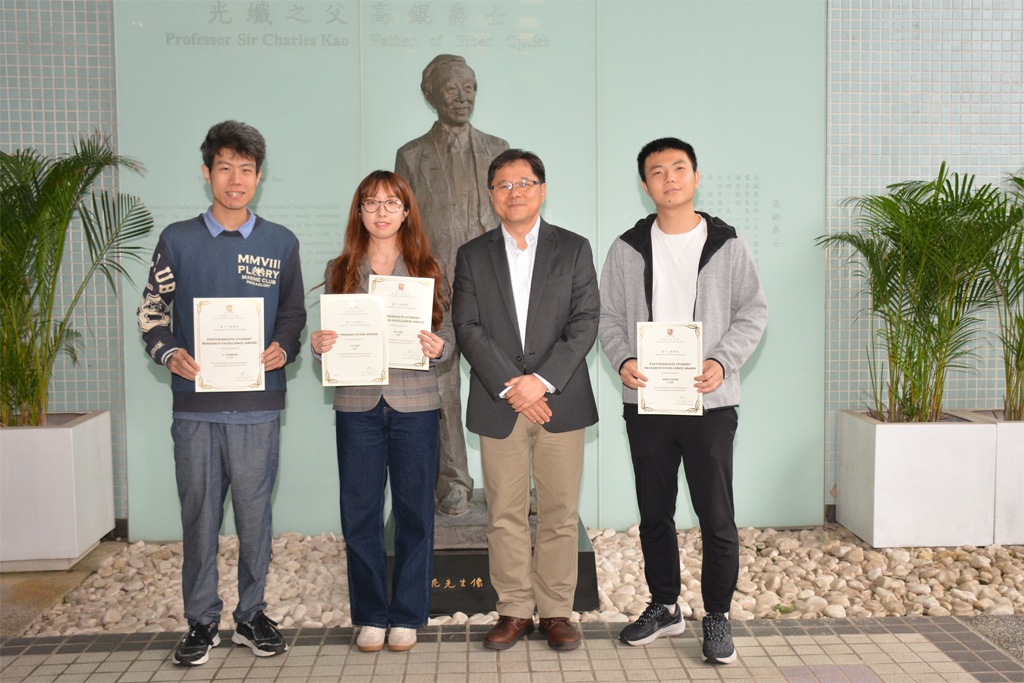 Li Yuanze, Yu Yue, Prof. Shu, Shen Fuhuan (from left to right)
---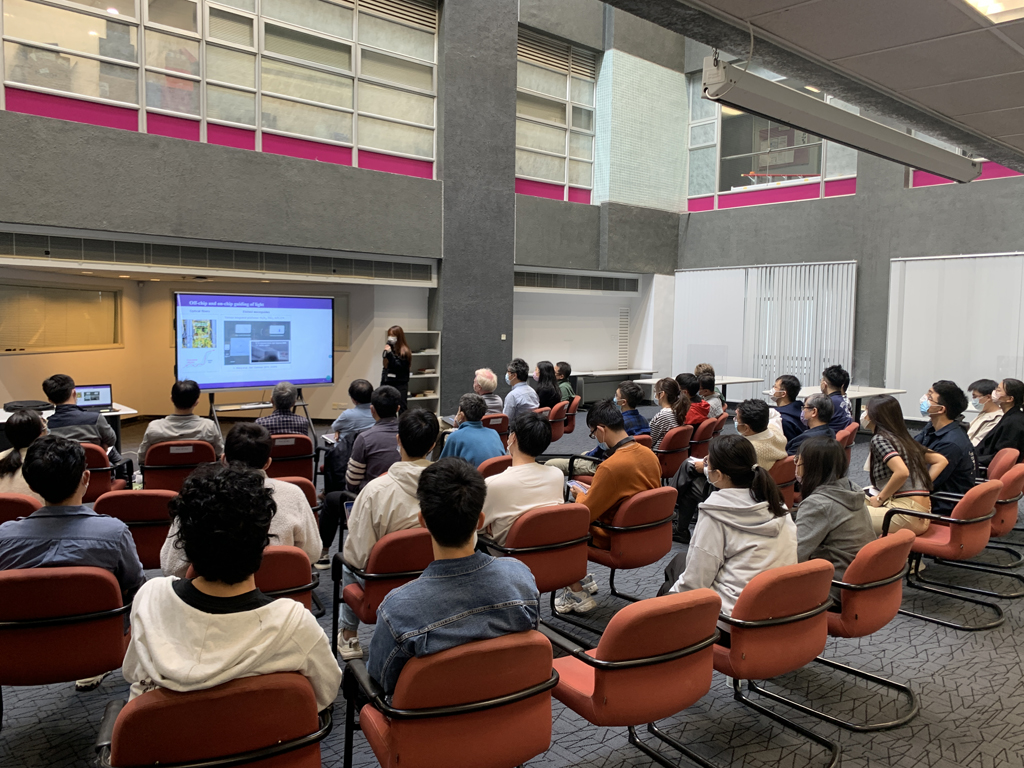 2021-22 Postgraduate Student Research Award Presentation Seminar
---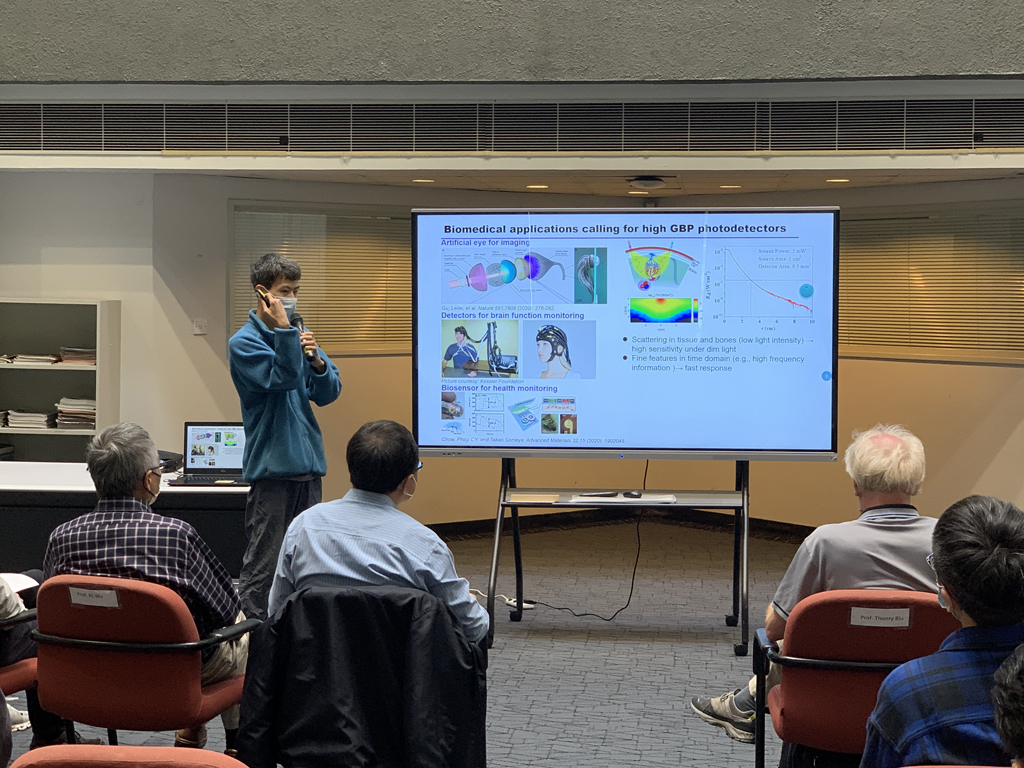 Li Yuanze (Solid State), Research Excellence Award
---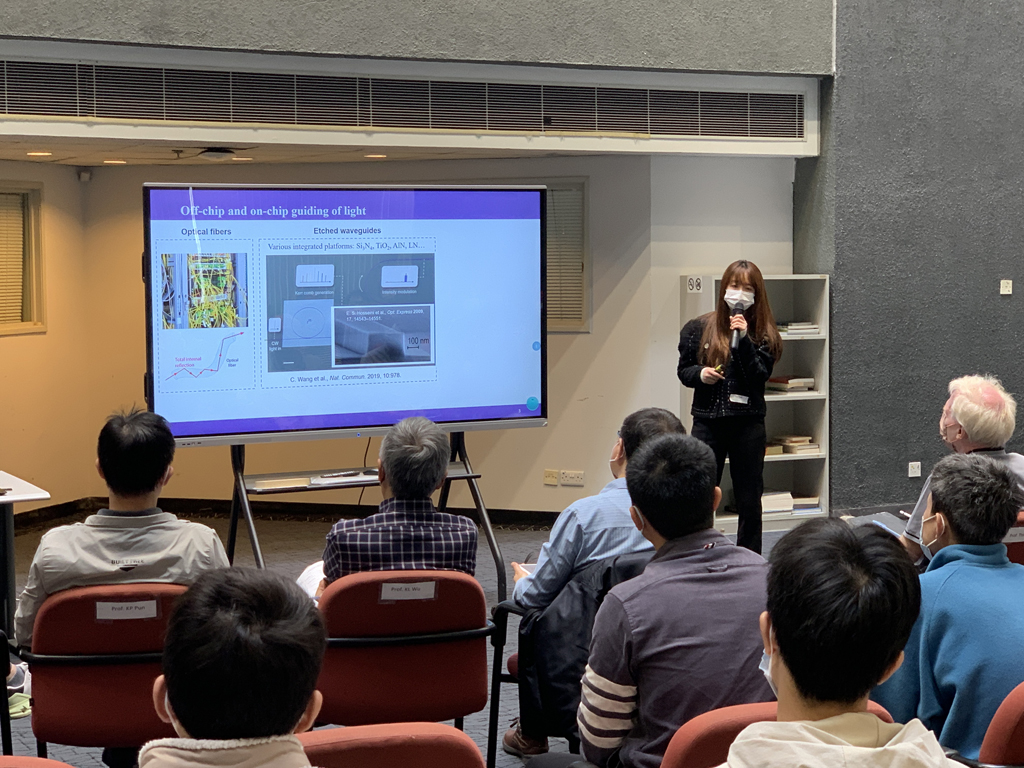 Yu Yue (Photonics), Research Excellence Award, Best Presentation Award
---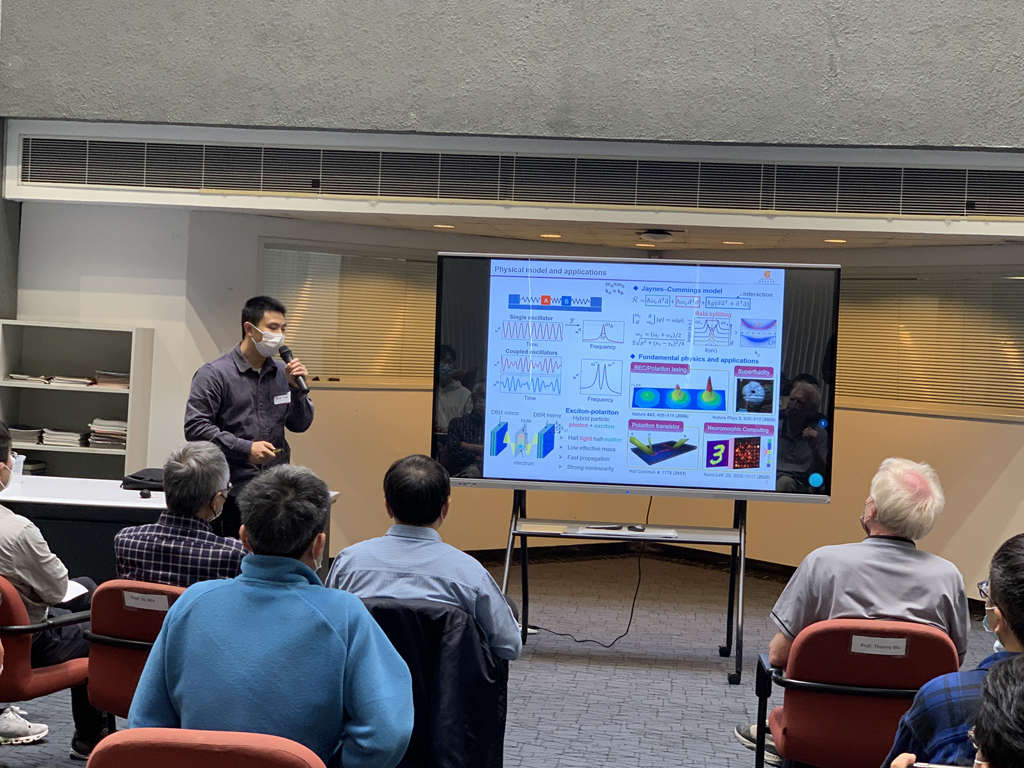 Shen Fuhuan (Solid State), Research Excellence Award