UN, Lawrence Man Wai 阮文偉
(from Macau)
Ph.D. student at CUHK-EE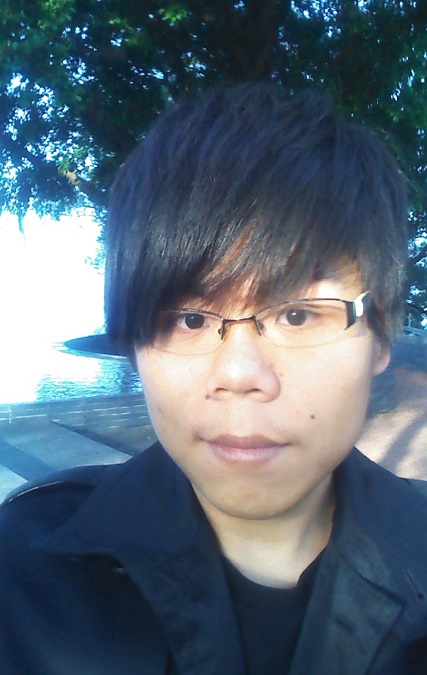 The Department of Electronic Engineering encourages students to develop both theory-based and practical-based knowledge. Besides, the diversified courses in EE allow me to find my own interest. During my undergraduate study, I have joined the 'Undergraduate Summer Research Internship' offered by the Faculty of Engineering. During the internship, with the insightful advice from the Professor and other research students, I have learned the methods of thinking, expressing, organizing and solving problem, which have never been taught on books. I would like to express my deepest thanks to EE for offering me such a great learning opportunity and environment. The knowledge and experience that I have learnt throughout my undergraduate study provide me a solid background and allow me to think, respond and apply ideas effectively when doing research or working in the future.
LEE, Robin Kim Miau 李金茂
(from Malaysia)
Ph.D. student at CUHK-Physics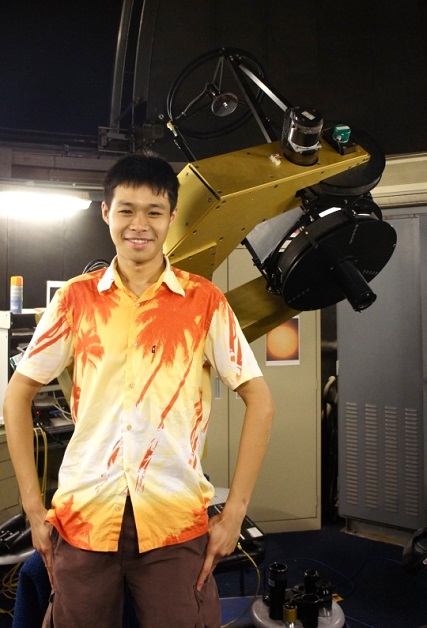 What I like most about CUHK-EE is the accessibility to professors and lecturers. They are generally very friendly and responsive to students' inquiries even though they have a very busy schedule. Our conversations range from academics to personal development, current affairs, just like what serious friends will talk about. There are also a lot of research opportunities for undergraduate students, which we could apply the knowledge learnt in class to tackle real world problems, a skill any capable engineer must possess. If you are determined and passionate, you will definitely find your place here.
CHEUNG, Debi Ka In 張嘉彥
(from Macau)
Participated 1-year work-study programme and the global internship programme
Founder of DocumentOnReady Ltd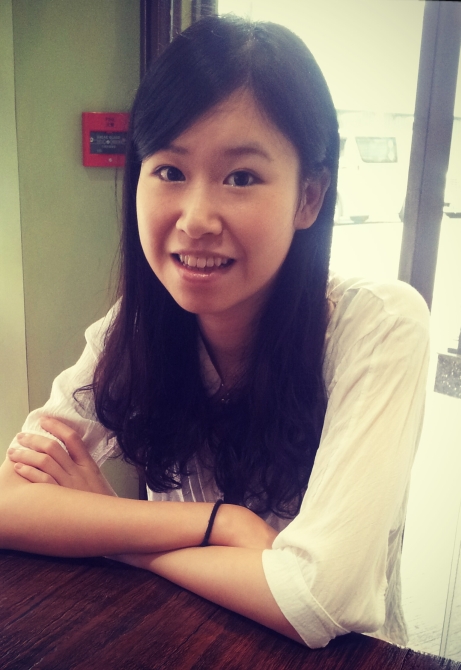 My vivid university life: Studying Electronic Engineering at CUHK is definitely rewarding. Truth be told, I felt so thankful to be one of the students in CUHK. Apart from the theoretical knowledge, the 1-year work-study and the global internship program provided me chances to work in several companies, which boosted my passion in IT and got hands-on experience. With the support from my professor, I had opportunities to participate into the entrepreneurship program where inspired me to think of entrepreneurship and start-up business. Being one of the committee members in EE Department Society is a valuable occasion for me to meet friends from different backgrounds with common interests. Now, I am an alumnus of CU. With the support of CU Alumni Entrepreneurial Mentoring Program, I and my partner Joe have started up our own web consulting business. It is what CU offers me and helps me to develop as an all-round person. It is the fantastic environment surrounding by caring professors and classmates. It is CU who paves the way for my success!
LEI, Gordon Kin Pang 李鍵鵬
(from Macau)
Research Officer, Swansea University, Wales, UK
I was admitted to CUHK-EE through the international student scheme in 2003. What attracted me most is the variety of courses in the department. The courses cover a wide range of topics, for example on hardware side, topics cover from very small device like a single transistor to very complicated system like a trans-oceanic optical fiber communication network. During my Bachelor study, I took courses in each of the specialized stream, and realized that I am most interested in the field of optical fiber communication. It was not simply a stream choosing process, but it determined my life in the following years. I have been working on optical fiber technology since my final year project in 2006. With great interest in research activities, I started my Ph.D. study in EE department through the M.Phil-Ph.D. program in 2007. By the abundant research resources in the department and guidance of professors, I was able to implement various novel ideas and led to publications in prestigious international journal and conferences. I appreciate the course variety a lot as I have found what I am most interested in and had the opportunity to contribute to this research area.