YIP, Tsz Ho 葉梓豪
Graduate Trainee, CLP Power Hong Kong Ltd.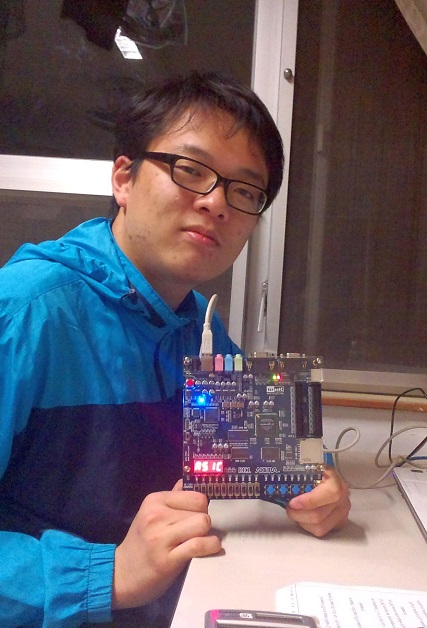 In the past one and a half year studying in the EE Department of CUHK, I have been taught a lot of practical skills and knowledge about electronics that can hardly be learnt outside the school. My problem solving skills have been greatly improved under the curriculum and assistance from the teaching staff. The department has organized many seminars and events for us to get self-improvement and gain from the successful models. I am planning to participate in summer internship or work-study programme so as to gain real engineering experience outside classroom. I believe that the training at EE will definitely help us to become successful engineers.
OR, Jessica Pui Ying 柯佩瑩
Assistant Fuel Supply Manager, CLP Power Ltd.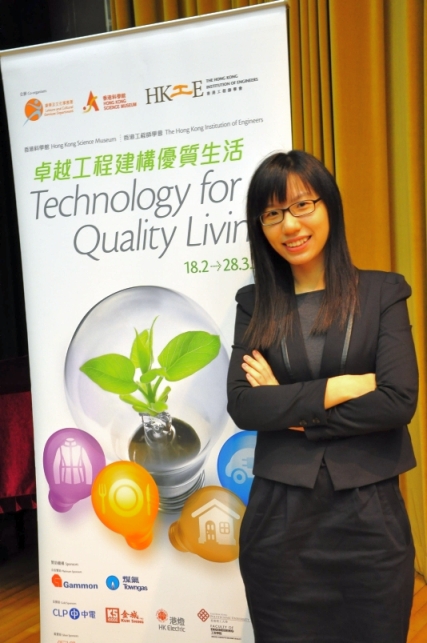 Communication system in infrastructures of nowadays, especially the almost-confined underground railways, is extremely strict in system specification to ensure its functionality under emergency occasions. I entered CLP Engineering after graduation in CUHK-EE and was responsible for the communication system design of the MTRCL West Island Line. When looking backwards, the training in the CUHK-EE department did develop me strong technical background as well as arouse my interest in engineering. Not only the taught lectures, but there were rooms for you to design your own products. All these practices provided me a creative and market-based mindset significant to my career development. I strongly believe these soft skills are essential to all electronic engineering students to prosper the industry that one work for in the future.
KO, Chi Tung 高智東
Postdoctoral Fellow at CUHK-EE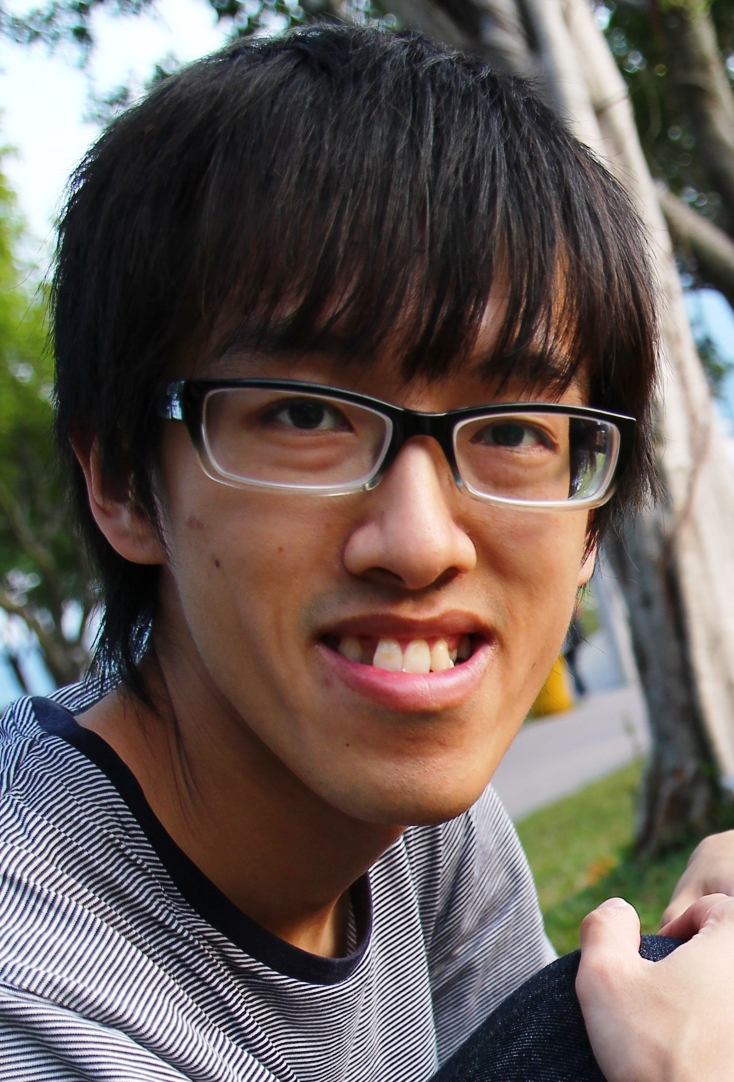 With years of stay in the department, I found that EE Department of CUHK is a great place for study and research. The undergraduate curriculum is well-organized and has a broad coverage in different aspects of EE, which gives me a solid foundation for my research. Such broad exposure also makes me clear on the topic which I am interested in, which helps me on both research and future career development. Furthermore, the department frequently collaborates with different companies in the industry, no matter in terms of internship or collaboration in research projects, which gives us a clearer picture on the industry, also makes us more competitive. More than that, professors and tutors in the department care much the personal development of each student. Through the mentorship programme, I can always get immediate help from my professor. Also, colleague life in CUHK is a unique experience which I can make friends from different departments and broaden my vision. So, study in CUHK-EE is really an enjoyable experience.
TSANG, Martin Wai Wah 曾偉華
CEO and Founder of EV Power Group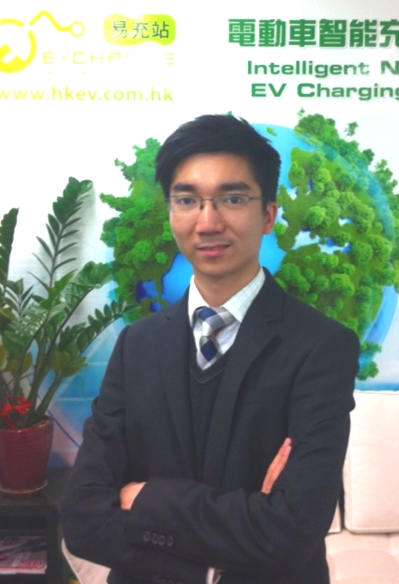 Balance of knowledge and application: The courses offered by CUHK-EE are fundamental and academic which build the foundation of technology development. I could not find the importance of the learnt knowledge until my technology company is founded. The knowledge could be applied to develop effective products. Without the application of technique, knowledge is only armchair strategist. In CUHK-EE, there are good lab courses which help us to apply academic knowledge. By equipping knowledge with its application, EE graduates can work smooth in any position.
FOK, Mable Mei Po 霍美寶
Assistant Professor, University of Georgia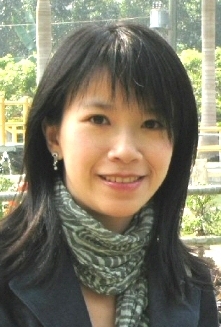 It was fun to complete my 4-year undergraduate study in EE Department of CUHK. Undergraduate study is not just about studying, but also about personal development. There is no doubt that the EE Department offers a comprehensive list of courses for students to learn from, the University as well as the EE Department also give us an open and resourceful environment to learn, to understand, and to develop the future. With the Liberal Arts environment, students graduated from the EE Department not only are technical excellent, they are also embedded with the values of foster innovation and humanistic values. They are well established in positions of management and leadership in their profession and their community, as well as developed an awareness of ethical responsibility. The work-study programme enriched me with industrial experiences and allowed me to learn from a practical point of view, this is an once-in-a-lifetime experience. During my undergraduate study, my desire to pursue graduate study has been strengthened. Staying in EE Department of CUHK for my M.Phil. and Ph.D. degrees has been the perfect choices for my career, and has provided me with a strong background to further pursue the academic career that I like. I have worked in a couple of University internationally, and EE Department of CUHK has high-end facilities as well as knowledgeable academic staff that are comparable or even exceed those in international first-tier Universities.