Professor
B.Ss, M.Eng, (NUST), Ph.D.(Laval), FIEEE
Rm 316, Ho Sin Hang Engineering Building
Tel: +852 3943 8287

This email address is being protected from spambots. You need JavaScript enabled to view it.

Research Interests:

EM modeling of signal integrity problem; PEEC modeling and Derived Physically Expressive Circuit (DPEC) modeling of high speed circuits; RF and microwave passive circuits and systems; Theory and practices of microwave filters, antennas for wireless terminals, LTCC-based multichip modules (MCMs), and RF identification (RFID) technologies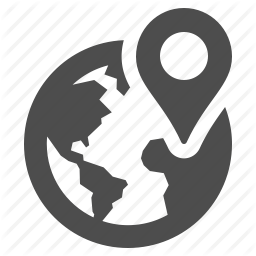 http://www.ee.cuhk.edu.hk/~klwu/
Resume of Career
Ke-Li Wu received the B.Sc. and M.Eng. degrees from the Nanjing University of Science and Technology, Nanjing, China, in 1982 and 1985, respectively, and the Ph.D. degree from Laval University, Canada, in 1989. From 1989 to 1993, he was with the Communications Research Laboratory, McMaster University. In March 1993, he joined COM DEV International, the largest Canadian space equipment manufacturer, where he was a Principal Member of Technical Staff. Since October 1999, he has been with The Chinese University of Hong Kong, Hong Kong, where he is a Professor and the Director of the Radiaofrequency Radiation Research Laboratory (R3L).
Prof. Wu is a Fellow of IEEE, a member of IEEE MTT-8 subcommittee (Filters and Passive Components) and also serves as a TPC member for many prestigious international conferences including International Microwave Symposium. He was an Associate Editor of IEEE Transactions on MTT from 2006 to 2009. He was the recipient of the 1998 COM DEV Achievement Award for the development of exact EM design software of microwave filters and multiplexers and Asia Pacific Microwave Conference Prize in 2008 and 2012.
Current Research Interests
EM modeling of signal integrity problem; PEEC modeling and Derived Physically Expressive Circuit (DPEC) modeling of high speed circuits; RF and microwave passive circuits and systems; Theory and practices of microwave filters, antennas for wireless terminals, LTCC-based multichip modules (MCMs), and RF identification (RFID) technologies
Taught Courses
Basic Electromagnetics
Basic Circuit Theory
Microelectronic Circuits
Advanced Microwave Engineering
Wireless Communication Systems
Professional Service
Associate Editor of IEEE Transaction on Microwave Theory and Tech, 2006-2009.
Serving in the Editorial Board of Int. J. of RF and Microwave Computer-Aided Engineering.
Member of Advisory Board of Hong Kong Critical Component Association.
General Chair of IEEE Electric Design of Advanced Package and System, 2009.
Visiting Professor of China Academy of Space Technology Shenzhou Institute (Xian).
Visiting Professor of National Space Microwave Science and Technology Laboratory.
Member of technical committee, National State Key Lab of ZTE Mobile Network and Mobile Multimedia Technologies.
Director, Radiofrequency Radiation Research Laboratory, The Chinese University of Hong Kong.
Research Project in Recent Years
ITF Project: "RFID Traceability for Risk Management in Hospital", 2009-2011, HKD $11,285,700.
ITF Project: "Prototype: RFID Traceability for Risk Management in Hospital", 2011-2012, HKD $3,310,708.
ITF Project: "RFID-enabled Sensing Technologies for Real-time Environmental Monitoring and Risk Management", 2013-2015, HKD $8,995,300.
RGC Grant: "Generalized partial element equivalent circuit (PEEC) analysis for planar circuits with slotted ground", 2009-2011, HKD $470,000.
RGC Grant: "A Full Wave Frequency Domain PEEC Model and Its Physics-Based Model Order Reduction for Modeling of Electronic Interconnects and Packages", 2013-2015, HKD $700,000
Journal Publications for the Past 3 Years
Generalized partial-element equivalent-circuit analysis for planar circuits with slotted ground, (K. Yang and K.-L. Wu, IEEE Trans. Microwave Theory Tech., Vol.57, No.7, pp.1734-1742, 2009.)

An analytical approach to computer-aided diagnosis and tuning of lossy microwave coupled resonator filters, (M. Meng and K.-L. Wu, IEEE Trans. Microwave Theory Tech., Vol.57, No.12, pp.3188-3195, 2009.)

Generalized partial element equivalent circuit(PEEC) modeling with radiation effect, (Lap K. Yeung and K.-L. Wu, IEEE Trans. Microwave Theory Tech., Vol.59, No.10, pp.2377-2384, 2011.)

A dual-band coupled-line coupler with an arbitrary coupling coefficient, (X. Wang, W.-Y. Yin and K.-L. Wu, IEEE Trans. Microwave Theory Tech., Vol.60, No.4, pp.945-951, April 2012.)

A broadband and vialess vertical microstrip-to-microstrip transition, (Xiaobo Huang and K.-L. Wu, IEEE Trans. Microwave Theory Tech., Vol.60, No.4, pp.938-944, April 2012.)

A broadband U-slot coupled microstrip-to-waveguide transition, (Xiaobo Huang and K.-L. Wu, IEEE Trans. Microwave Theory Tech., Vol.60, No.5, pp.1210-1217, May 2012.)

A Ka-band broadband integrated transition of air-filled waveguide to laminated waveguide, (Xiaobo Huang and K.-L. Wu, IEEE Microwave and Wireless Components Letters, Vol.22, No.10, pp.515-517, Oct. 2012.)

A TM11 dual-mode dielectric resonator filter with planar coupling configuration, (Hai Hu and K.-L. Wu, IEEE Trans. Microwave Theory Tech., Vol.61, No.1, pp.131-138, January 2013.)

Stepped circular waveguide dual-mode filters for broadband contiguous multiplexers, (Hai Hu, K.-L. Wu and R. J. Cameron, IEEE Trans. Microwave Theory Tech., Vol.61, No.1, pp.139-145, January 2013.)

A deterministic EM design technique for general waveguide dual-mode bandpass filters, (Hai Hu and K.-L. Wu, IEEE Trans. Microwave Theory Tech., Vol.61, No.2, pp.800-807, February 2013.)