LI, Hao 李昊
(from Sun Yat-Sen University)
Ph.D. student at CUHK-EE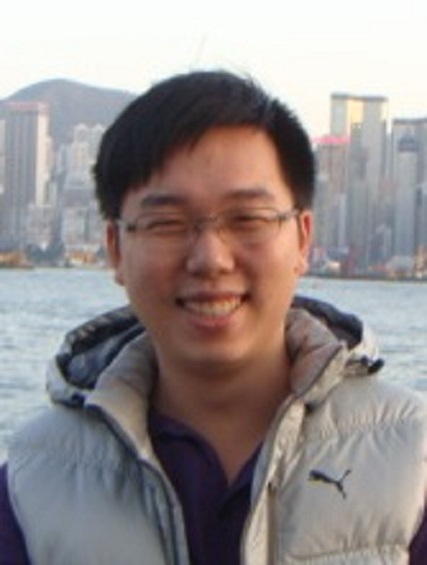 The undergraduate program of EE department covers programming, signal processing, solid-state devices, circuit theory etc., which provided me an all-round and thorough understanding of the whole industry of electronic engineering. What is more, I could pursue further study in my most-interested field through the FYP (Final Year Project). As I am interested in physics, I chose to study in solid-state devices and became a student of Prof. Xu Jianbin. I was honored to be given a chance to pursue further study in the department. My undergraduate study has laid me a great foundation, which helps smoothening my PhD research study.
JIANG, Yang 姜洋
(from Sun Yat-Sen University)
Ph.D. student at CUHK-EE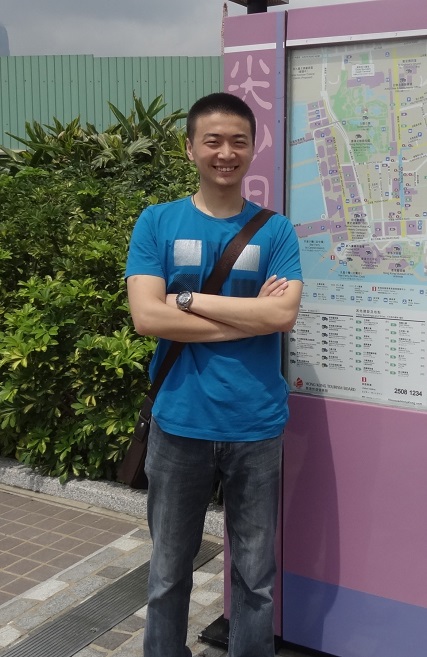 In order to actually make something interesting, I chose the Electronic Engineering Programme at the Chinese University of Hong Kong. With the two-year undergraduate experience, I am quite pleased with the choice I made. In the past two years, I finished some fascinating projects. I acquire knowledge and experience at semi-conductor, microwave and organic solar cell area under the instruction of professors. EE Department offers a variety of courses, no matter what area you are interested in, you can always find a set of courses that fits your propose. The professors are knowledgeable and kind. The laboratories are resourceful, and the students here are helpful and creative. Choose CUHK-EE, determine your own future!
CHEN, Jackie Hua 陳樺
Graduate Research Assistant in University of Colorado at Boulder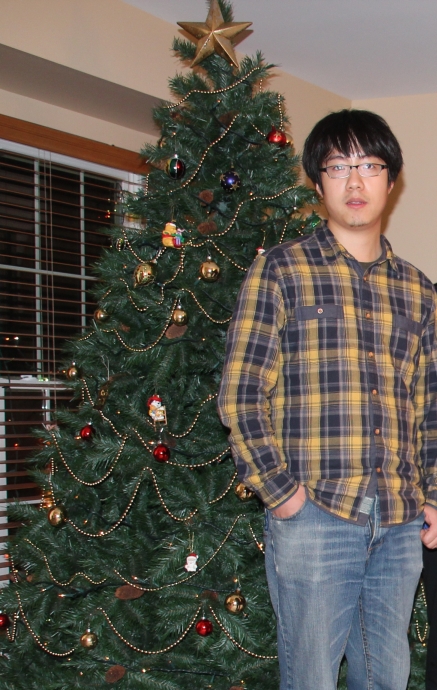 My four-year undergraduate study in EE Department of CUHK gave me a solid background in electronics engineering, which makes it possible for me to pursue further degrees and doing research in this area. Well-designed fundamental courses in CUHK-EE enable me to pick up new topics quickly in my graduate study. Beside academics, the training in CUHK-EE also helps me to develop good communication, organization and presentation skills, as well as the habit of critical thinking. During the study, I also participated into the work-study program. This program not only gives me industrial experience, but also broadens my vision in engineering. I find that the experience in CUHK-EE really makes me competitive and confident in my future career after my graduation.
GAO, Yuguang 高宇桄
Ph.D. student in Electrical Engineering, Cornell University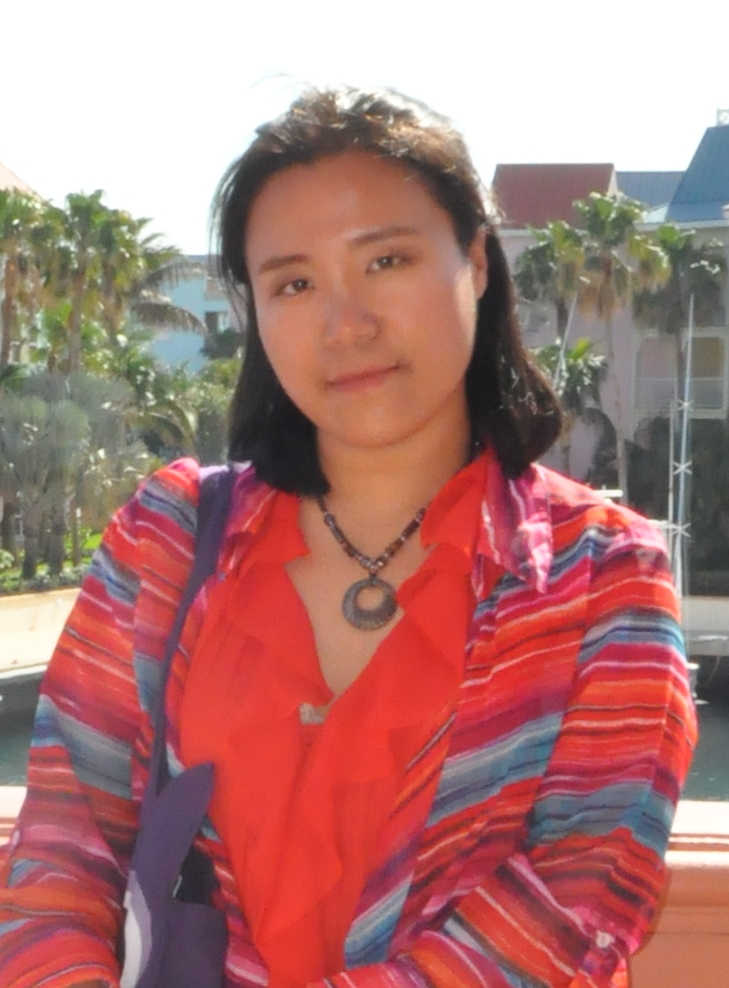 The undergraduate study in EE at CUHK laid a solid foundation for my graduate research. Its curriculum provides a lot of opportunities to approach real engineering practice and applications, and through discussions and various reading materials in lectures and tutorials, the knowledge and insights gained are often extended well beyond just following textbooks. My graduate research in information theory involves a lot of mathematical reasoning, and in my retrospect, although the curriculum does not emphasize rigorous mathematical training, it develops substantial engineering intuition, which is often more important in generating research ideas. EE also has many well-designed programs to help students broaden their horizon and find the area of most interest to them, including Product Development Project, Overseas Exchange Program, Work-Study Program, etc. It is worth particular mentioning that the faculty in the EE department is remarkable, who are extremely devoted to their work and their students, and thus made a great influence on me.
LI, Wen 李雯
Ph.D. student in University of California, Berkeley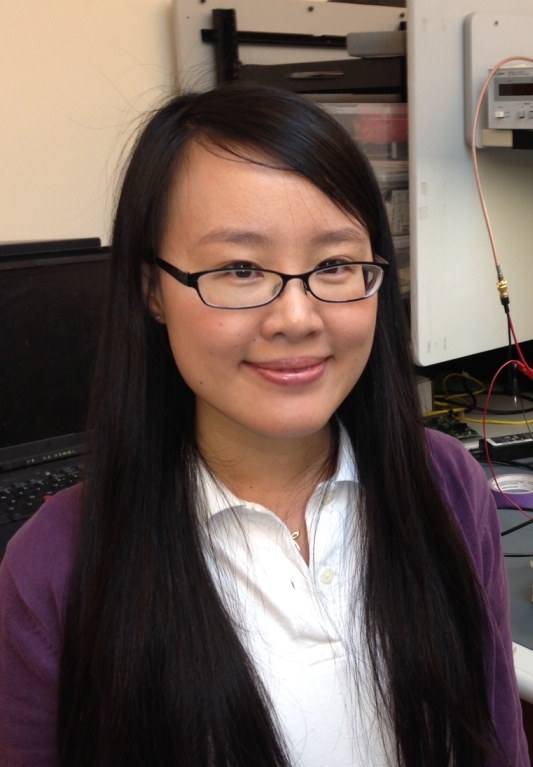 I spent my college years in the Chinese University of Hong Kong and obtained a Bachelor of Engineering in 2008. Since graduation, I have been attending University of California, Berkeley to pursue Ph.D. degree in the same major. I enjoyed my time and was benefited greatly from CUHK's world-class faculty, strong undergraduate research program, and excellent exchange program. The undergraduate courses helped me build strong fundamentals in mathematics, physics, and engineering. The skills I learned at CUHK-EE benefit me in graduate studies at UC Berkeley as well. The faculties at CUHK-EE are not only experts in their fields of study, but also excellent advisors and teachers. For example, my personal advisor (every undergraduate has one) Prof. Chan Kam-Tai and I had meetings quite so often to discuss about studies, future directions and life in Hong Kong as a student from Mainland. To take another example, my Final Year Project advisor, Prof. Pun Kong-Pang, spent lots of time advising his students, and has given me many technical and career advices. Under his guidance, I get more intuitions in the subject and am still benefited by it in current research project. Through CUHK's exchange program, I had an opportunity to study abroad at University of Illinois, Urbana Champaign in junior year, which had broadened my view in the field and prepared me for graduate studies in the United States. I am forever thankful for my college, CUHK-EE.