Associate Professor
SrMIEEE
Rm 412, Ho Sin Hang Engineering Building
Tel: +852 3943 8453

This email address is being protected from spambots. You need JavaScript enabled to view it.

Research Interests:

Intelligent surgical robotics, continuum compliant cooperative and cognitive robotics (c4r), untethered flexible robotics and sensing, biorobotics & intelligent systems, medical mechatronics, continuum, and soft flexible robots and sensors, multisensory perception, learning and control in image-guided procedures, deployable motion generation, compliance modulation/sensing, cooperative and context-aware sensors/actuators in human environments, data-driven robotic surgery, flexible robotics and machine artificial intelligence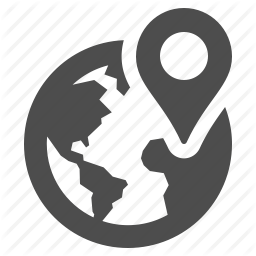 http://www.ee.cuhk.edu.hk/ren/
Resume of Career
Professor Hongliang Ren received his Ph.D. in Electronic Engineering (Specialized in Biomedical Engineering) from The Chinese University of Hong Kong (CUHK) in 2008. He has been navigating his academic journey through Chinese University of Hong Kong, UC Berkeley, Johns Hopkins University, Children's Hospital Boston, Harvard Medical School, Children's National Medical Center, United States, and National University of Singapore. He has served as an Associate Editor for IEEE Transactions on Automation Science & Engineering (T-ASE) and Medical & Biological Engineering & Computing (MBEC). He has served as an active organizer and contributor on the committees of numerous robotics conferences, including a variety of roles in the flagship IEEE Conf. on Robotics and Automation (ICRA), IEEE Conf. on Intelligent Robots and Systems (IROS), as well as other domain conferences such as MICCAI/ROBIO/BIOROB/ICIA/CVPR. He served as publicity chair for ICRA 2017, concurrently as Organizing Chair for ICRA 2017 workshop on Surgical Robots, and video chair for ICRA 2021. He has delivered numerous invited keynotes/talks at flagship conferences/workshops at ICRA/IROS/ROBIO/MICCAI/CVPR/ICIA. He is the recipient of IFMBE/IAMBE Early Career Award 2018, Interstellar Early Career Investigator Award 2018, Health Longevity Catalyst Award (2022 by NAM & RGC), NUS Engineering Young Researcher Award (2019), Interstellar Early Career Investigator Award (2018), ICBHI (Biomedical and Health Informatics) Young Investigator Award (2019), NUS Young Investigator Award (2013), EMedic Global Gold Medal (2017) and Silver Medal (2021), Best Paper Awards in IEEE-ROBIO (2019 & 2013), IEEE-RCAR2016, IEEE-CCECE2015, IEEE-Cyber2014 among 30+ others awards.
He frequently served as an expert reviewer/judge for international funding agencies (60+ proposal reviews) of 10+ countries/regions (including Switzerland, Belgium, UK, Kazakhstan, Poland, Hong Kong, Macau, Chilean, China, Singapore etc.) and manuscript peer-reviews 317+ times for journals, including Science Robotics, Nature Biomedical Engineering, Nature Communications among many other top-tier journals (Please refer to the Web of Science Reviewer Recognition for the service records).
Current Research Interests
Intelligent surgical robotics, continuum compliant cooperative and cognitive robotics (C4R), untethered flexible robotics and sensing, biorobotics & intelligent systems, medical mechatronics, continuum, and soft flexible robots and sensors, multisensory perception, learning and control in image-guided procedures, deployable motion generation, compliance modulation/sensing, cooperative and context-aware sensors/actuators in human environments, data-driven robotic surgery, flexible robotics and machine artificial intelligence
Taught Courses
ELEG5757 Intelligent Wearable Electronics
ELEG3103 Advanced Perception for Robotics
ELEG5600 Robotic Perception and Intelligence
ENGG2760B Probability for Engineers
Selected Honors and Awards
2023, 48th International Exhibition of Inventions Geneva, Silver Medal for project Vision-guided Fiberoptic Nasotracheal Intubation Robot
2023, 3rd Place, Skull mountable robot, the 9th Hong Kong University Student Innovation and Entrepreneurship Competitio
2022, Health Longevity Catalyst Awards by NAM, National Academy of Medicine (USA) and RGC (HK)
2022, listed among the world's top 2% most cited and influential scientists, ranked by Stanford University
2021, EMedic Global Best Presentation Award and Silver Medal
2021, EMedic Global Technical Challenge Award: Magnetic Capsule
2020, 2nd place winner of the abstract competition at EMB Singapore Symposium
2019, NUS Engineering Young Researcher Award
2019, Young Investigator Award, ICBHI, International Conference on Biomedical and Health Informatics
2019, Best paper award in Biomimetics for Regional Flagship IEEE ROBIO
2019, Best Structure Award for Global Innovation Design Competition of Medical Robotics with the funding support
2019, Best Poster award at soft robotics workshop of ASME flagship conference on Advanced Intelligent Mechatronics (AIM 2019)
2018, Early Career Award from IFMBE/IAMBE (International Academy of Medical and Biological Engineering/ International Federation of Medical and Biological Engineering)
2018, Interstellar Initiative Award, by Japan Agency for Medical R&D and New York Academy of Sciences
2017, EMedic Global 2017 Gold Medal: Adaptive and Compliant Transoral Robotic Surgery (ACTORS)
Selected Publications for the Past 5 Years (as of July 2023)
See Prof. Ren's Google Scholar profile for the full publication and citation record.
Sim-to-Real transfer of soft robotic navigation strategies that learns from the virtual eye-in-hand vision
J Lai, TA Ren, W Yue, S Su, JYK Chan, H Ren*
IEEE Transactions on Industrial Informatics
2023
AMagPoseNet: Real-Time 6-DoF magnet pose estimation by dual-domain few-shot learning from prior model
S Su, S Yuan, M Xu, H Gao, X Yang, H Ren*
IEEE Transactions on Industrial Informatics
2023
Fault-tolerant six-axis FBG force/moment sensing for robotic interventions
T Li, J Guo, H Zheng, S Wang, L Qiu, H Ren*
IEEE/ASME Transactions on Mechatronics
2023
Deployable parallelogram mechanism and constrained bendable segment for flexible robot toward transoral procedures
C Li, X Gu, X Xiao, CM Lim, X Zuo, Y Li, X Duan, H Ren*
IEEE Transactions on Medical Robotics and Bionics
2023
Confidence-aware paced-curriculum learning by label smoothing for surgical scene understanding
M Xu, M Islam, B Glocker, H Ren*
IEEE Transactions on Automation Science and Engineering
2023
Federated semi-supervised learning for medical image segmentation via pseudo-label denoising
L Qiu, J Cheng, H Gao, W Xiong*, H Ren*
IEEE Journal of Biomedical and Health Informatics
2023
Flexible needle steering with tethered and untethered actuation: current states, targeting errors, challenges, and opportunities
M Lu, Y Zhang, CM Lim, H Ren*
Annals of Biomedical Engineering 51 (5), 905-924
2023
Design of a modular 3-D force sensor with fiber Bragg gratings for continuum surgical robot
H Wang, Z Du, L Wang, Y Zhang, X Wang, Y Gao, H Ren*
IEEE Transactions on Instrumentation and Measurement
2023
A survey of transoral robotic mechanisms: distal dexterity, variable stiffness, and triangulation
X Gu, H Ren*
Cyborg and Bionic Systems 4, 0007
2023
Rethinking feature extraction: gradient-based localized feature extraction for end-to-end surgical downstream tasks
W Pang, M Islam, S Mitheran, L Seenivasan, M Xu, H Ren*
IEEE Robotics and Automation Letters 7 (4), 12623-12630
2022
Robust position control of a continuum manipulator based on selective approach and Koopman operator
H Wang+, W Liang, B Liang, H Ren*, Z Du*, Y Wu
IEEE Transactions on Industrial Electronics
2023
Information loss challenges in surgical navigation systems: from information fusion to ai-based approaches
L Xu, H Zhang, J Wang, A Li, S Song, H Ren*, L Qi*, J Gu*, M Meng*
Information Fusion (IF: 18.6)
2022
Bioinspired soft robotics: how do we learn from creatures?
Y Yang, Z He, P Jiao, H Ren*
IEEE Reviews in Biomedical Engineering (IF: 17.6)
2022
SAVAnet: Surgical Action-driven Visual Attention Network for autonomous endoscope control
H Gao, W Fan, L Qiu, X Yang, Z Li, X Zuo, Y Li, M Meng, H Ren*
IEEE Transactions on Automation Science and Engineering
2022
Versatile motion generation of magnetic origami spring robots in the uniform magnetic field
S Yuan, S Cao, J Xue, S Su, J Yan, M Wang, W Yue, SS Cheng, J Liu, H Ren*
IEEE Robotics and Automation Letters 7 (4), 10486-10493
2022
Magnetically steerable serial and parallel structures by mold‐free origami templating and domain setting
BS Yeow, H Yang, M Sivaperuman Kalairaj, H Gao, CJ Cai, S Xu, H Ren*
Advanced Materials Technologies 7 (6), 2101140 (IF: 8.8)
2022
Highly Stretchable Flame-Retardant Skin for Soft Robotics with Hydrogel–Montmorillonite-Based Translucent Matrix
H Banerjee, M Sivaperuman Kalairaj, TH Chang, F Fu, PY Chen*, H Ren*
Soft Robotics 9 (1), 98-118
2022
Global-reasoned multi-task learning model for surgical scene understanding
L Seenivasan, S Mitheran, M Islam, H Ren*
IEEE Robotics and Automation Letters 7 (2), 3858-3865
2022
An active magnetic bearing with controllable permanent-magnet bias field
S Xu, J Sun, H Ren*
IEEE/ASME Transactions on Mechatronics 27 (5), 3474-3481
2022
Chip-Less Real-Time Wireless Sensing of Endotracheal Intubation Tubes by Printing and Mounting Conformable Antenna Tag
G Ponraj, CJ Cai, H Ren*
IEEE Robotics and Automation Letters 7 (2), 2369-2376
2022
Concurrently bendable and rotatable continuum tubular robot for omnidirectional multi-core transurethral prostate biopsy
X Xiao, Y Wu, Q Wu, H Ren*
Medical & Biological Engineering & Computing 60 (1), 229-238
2022
U-RSNet: An unsupervised probabilistic model for joint registration and segmentation
L Qiu, H Ren*
Neurocomputing 450, 264-274 (IF: 6)
2021
Glioblastoma multiforme prognosis: MRI missing modality generation, segmentation and radiogenomic survival prediction
M Islam, N Wijethilake, H Ren*
Computerized Medical Imaging and Graphics 91, 101906
2021
RSegNet: a joint learning framework for deformable Registration and Segmentation
L Qiu, H Ren*
IEEE Transactions on Automation Science and Engineering 19 (3), 2499-2513
2021
Dynamic piezoelectric tactile sensor for tissue hardness measurement using symmetrical flexure hinges and anisotropic vibration modes
W Yue, F Ju, Y Zhang, Y Yun, T Li, ZT Tse, H Ren*
IEEE Sensors Journal
2021
Stretchable capacitive pressure sensing sleeve deployable onto catheter balloons towards continuous intra-abdominal pressure monitoring
K Senthil Kumar, Z Xu, M Sivaperuman Kalairaj, G Ponraj, H Huang, H Ren*
Biosensors 11 (5), 156
2021
Omnidirectional steerable forceps with flexible joints and skin-like stretchable strain sensors
KS Kumar, X Xiao, MS Kalairaj, G Ponraj, C Li, CJ Cai, CM Lim, H Ren*
IEEE/ASME Transactions on Mechatronics 27 (2), 713-724
2021
Multiphysics simulation of magnetically actuated robotic origami worms
R Swaminathan, CJ Cai, S Yuan, H Ren*
IEEE Robotics and Automation Letters 6 (3), 4923-4930
2021
A miniature manipulator with variable stiffness towards minimally invasive transluminal endoscopic surgery
C Li, Y Yan, X Xiao, X Gu, H Gao, X Duan, X Zuo, Y Li, H Ren*
IEEE Robotics and Automation Letters 6 (3), 5541-5548
2021
ST-MTL: Spatio-Temporal Multitask Learning Model to predict scanpath while tracking instruments in robotic surgery
M Islam, VS Vibashan, CM Lim, H Ren*
Medical Image Analysis 67, 101837
2021
A tubular dual-roller bending mechanism toward robotic transurethral prostate biopsy
X Xiao, C Li, X Gu, Y Yan, Y Wu, Q Wu, E Chiong, H Ren*
IEEE/ASME Transactions on Mechatronics 26 (5), 2483-2494
2020
Shape tracking of flexible morphing matters from depth images
L Seenivasan, F Bai, M Ji, X Gu, ZTH Tse, H Ren*
IEEE Sensors Journal 21 (6), 8234-8244
2020
Diversified and untethered motion generation via crease patterning from magnetically actuated caterpillar-inspired origami robot
CJ Cai, X Xiao, MS Kalairaj, IJJ Lee, AK Mugilvannan, BS Yeow, JH Tan, H Ren*
IEEE/ASME Transactions on Mechatronics 26 (3), 1678-1688
2020
Stent deployment detection using radio frequency‐based sensor and convolutional neural networks
M Xu, L Seenivasan, LLL Yeo, H Ren*
Advanced Intelligent Systems 2 (10), 2000092
2020
Fully organic compliant dry electrodes self-adhesive to skin for long-term motion-robust epidermal biopotential monitoring
L Zhang+, KS Kumar+, H He, CJ Cai, X He, H Gao, S Yue, C Li, RCS Seet, H Ren*, J Ouyang*
Nature Communications 11 (1), 4683
2020
Radiogenomics model for overall survival prediction of glioblastoma
N Wijethilake, M Islam, H Ren*
Medical & Biological Engineering & Computing 58, 1767-1777
2020
Soft robotic gripper driven by flexible shafts for simultaneous grasping and in-hand cap manipulation
Q Liu, X Gu, N Tan, H Ren*
IEEE Transactions on Automation Science and Engineering 18 (3), 1134-1143
2020
Needle-size bending actuators based on controlled nitinol curvatures and elastic structures
MS Kalairaj, BS Yeow, CM Lim, H Ren*
Journal of Mechanisms and Robotics 12 (3)
2020
Origami-Layer-Jamming deployable surgical retractor with variable stiffness and tactile sensing
H Banerjee, TK Li, G Ponraj, SK Kirthika, CM Lim, H Ren*
Journal of Mechanisms and Robotics 12 (3), 031010
2020
Reaction force mapping by 3-axis tactile sensing with arbitrary angles for tissue hard-inclusion localization
T Li, A Pan, H Ren*
IEEE Transactions on Biomedical Engineering 68 (1), 26-35
2020
The feasibility of using a smartphone magnetometer for assisting needle placement
Z Zhao, S Xu, BJ Wood, H Ren, ZTH Tse
Annals of Biomedical Engineering 48 (4), 1147-1156
2020
Depth estimation of hard inclusions in soft tissue by autonomous robotic palpation using deep recurrent neural network
B Xiao, W Xu, J Guo, HK Lam, G Jia, W Hong, H Ren*
IEEE Transactions on Automation Science and Engineering 17 (4), 1791-1799
2020
Ultrasound needle segmentation and trajectory prediction using excitation network
JY Lee, M Islam, JR Woh, TSM Washeem, LYC Ngoh, WK Wong, H Ren*
International Journal of Computer-Assisted Radiology and Surgery 15 (3), 437-443
2020
Nitinol actuated soft structures towards transnasal drug delivery: A pilot cadaver study
M Sivaperuman Kalairaj, BS Yeow, CM Lim, H Ren*
Medical & Biological Engineering & Computing 58, 611-623
2020
Portable body-attached positioning mechanism toward robotic needle intervention
X Xiao, H Gao, C Li, L Qiu, KS Kumar, CJ Cai, BS Bhola, NKK King, H Ren*
IEEE/ASME Transactions on Mechatronics 25 (2), 1105-1116
2020
A bioinspired analogous nerve towards artificial intelligence
X Liao, W Song, X Zhang, C Yan, T Li, H Ren, C Liu, Y Wang, Y Zheng
Nature Communications 11 (1), 268
2020
A review of printable flexible and stretchable tactile sensors
K Senthil Kumar, PY Chen, H Ren*
Research 2019
2019
Dispersion characterization of magnetic actuated needleless injections with particle image velocimetry
MQY Yee, BS Yeow, H Ren*
Medical & Biological Engineering & Computing 57, 2435-2447
2019
Distributed curvature sensing and shape reconstruction for soft manipulators with irregular cross sections based on parallel dual-FBG arrays
T Li, L Qiu, H Ren*
IEEE/ASME Transactions on Mechatronics 25 (1), 406-417
2019
Flexible robot with variable stiffness in transoral surgery
C Li, X Gu, X Xiao, CM Lim, H Ren*
IEEE/ASME Transactions on Mechatronics 25 (1), 1-10
2019
Multifunctional metallic backbones for origami robotics with strain sensing and wireless communication capabilities
H Yang+, BS Yeow+, Z Li, K Li, TH Chang, L Jing, Y Li, JS Ho, H Ren, P Chen*
Science Robotics 4 (33), eaax7020
2019
Regression based overall survival prediction of glioblastoma multiforme patients using a single discovery cohort of multi-institutional multi-channel MR images
P Sanghani, BT Ang, NKK King, H Ren*
Medical & Biological Engineering & Computing 57, 1683-1691
2019
A high-resolution triaxial catheter tip force sensor with miniature flexure and suspended optical fibers
T Li, A Pan, H Ren*
IEEE Transactions on Industrial Electronics 67 (6), 5101-5111
2019
A compliant transoral surgical robotic system based on a parallel flexible mechanism
X Gu, C Li, X Xiao, CM Lim, H Ren*
Annals of Biomedical Engineering 47, 1329-1344
2019
Layer-jamming suction grippers with variable stiffness
A Bamotra, P Walia, AV Prituja, H Ren*
Journal of Mechanisms and Robotics 11 (3), 035003
2019
Disposable FBG-based tridirectional force/torque sensor for aspiration instruments in neurosurgery
T Li, NKK King, H Ren*
IEEE Transactions on Industrial Electronics 67 (4), 3236-3247
2019
Transcend anthropomorphic robotic grasping with modular antagonistic mechanisms and adhesive soft modulations
C Li, X Gu, X Xiao, G Zhu, AV Prituja, H Ren*
IEEE Robotics and Automation Letters 4 (3), 2463-2470
2019
Graphene oxide-enabled synthesis of metal oxide origamis for soft robotics
H Yang, BS Yeow, TH Chang, K Li, F Fu, H Ren*, PY Chen*
ACS nano 13 (5), 5410-5420
2019
A robotic system with multichannel flexible parallel manipulators for single-port access surgery
C Li, X Gu, X Xiao, CM Lim, H Ren*
IEEE Transactions on Industrial Informatics 15 (3), 1678-1687
2019
Real-time instrument segmentation in robotic surgery using auxiliary supervised deep adversarial learning
M Islam, DA Atputharuban, R Ramesh, H Ren*
IEEE Robotics and Automation Letters 4 (2), 2188-2195
2019
Real-time 6DoF pose estimation of endoscopic instruments using printable markers
A Gadwe, H Ren*
IEEE Sensors Journal 19 (6), 2338-2346
2018
Overall survival prediction in glioblastoma multiforme patients from volumetric, shape and texture features using machine learning
P Sanghani, BT Ang, NKK King, H Ren*
Surgical Oncology 27 (4), 709-714
2018
Soft tactile sensors with inkjet-printing conductivity and hydrogel biocompatibility for retractors in cadaveric surgical trials
G Ponraj, SK Kirthika, CM Lim, H Ren*
IEEE Sensors Journal 18 (23), 9840-9847
2018
Single-motor controlled tendon-driven peristaltic soft origami robot
H Banerjee, N Pusalkar, H Ren*
Journal of Mechanisms and Robotics 10 (6), 064501
2018
A skull-mounted robot with a compact and lightweight parallel mechanism for positioning in minimally invasive neurosurgery
C Li, NKK King, H Ren*
Annals of Biomedical Engineering 46, 1465-1478
2018
Three-Dimensional catheter distal force sensing for cardiac ablation based on fiber Bragg grating
T Li, C Shi, H Ren*
IEEE/ASME Transactions on Mechatronics 23 (5), 2316-2327
2018
A high-sensitivity tactile sensor array based on fiber bragg grating sensing for tissue palpation in minimally invasive surgery
T Li, C Shi, H Ren*
IEEE/ASME Transactions on Mechatronics 23 (5), 2306-2315
2018
Multilateral teleoperation with new cooperative structure based on reconfigurable robots and type-2 fuzzy logic
D Sun, Q Liao, X Gu, C Li, H Ren*
IEEE Transactions on Cybernetics 49 (8), 2845-2859
2018
Surgical instrument tracking by multiple monocular modules and a sensor fusion approach
J Wang, S Song, H Ren, CM Lim, M Meng
IEEE Transactions on Automation Science and Engineering 16 (2), 629-639
2018
Pose characterization and analysis of soft continuum robots with modeling uncertainties based on interval arithmetic
N Tan, X Gu, H Ren*
IEEE Transactions on Automation Science and Engineering 16 (2), 570-584
2018
Crumpling and unfolding of montmorillonite hybrid nanocoatings as stretchable flame‐retardant skin
TH Chang, Y Tian, DLY Wee, H Ren, PY Chen*
Small 14 (21), 1800596
2018
Three-dimensional intravascular reconstruction techniques based on intravascular ultrasound: A technical review
C Shi, X Luo, J Guo, Z Najdovski, T Fukuda, H Ren*
IEEE Journal of Biomedical and Health Informatics 22 (3), 806-817
2018
Design, characterization and applications of a novel soft actuator driven by flexible shafts
N Tan, X Gu, H Ren*
Mechanism and Machine Theory 122, 197-218
2018
Ultrasound-assisted guidance with force cues for intravascular interventions
J Guo, C Shi, H Ren*
IEEE Transactions on Automation Science and Engineering 16 (1), 253-260
2018