Photonic & Optomechanical Nanodevice Laboratory at CUHK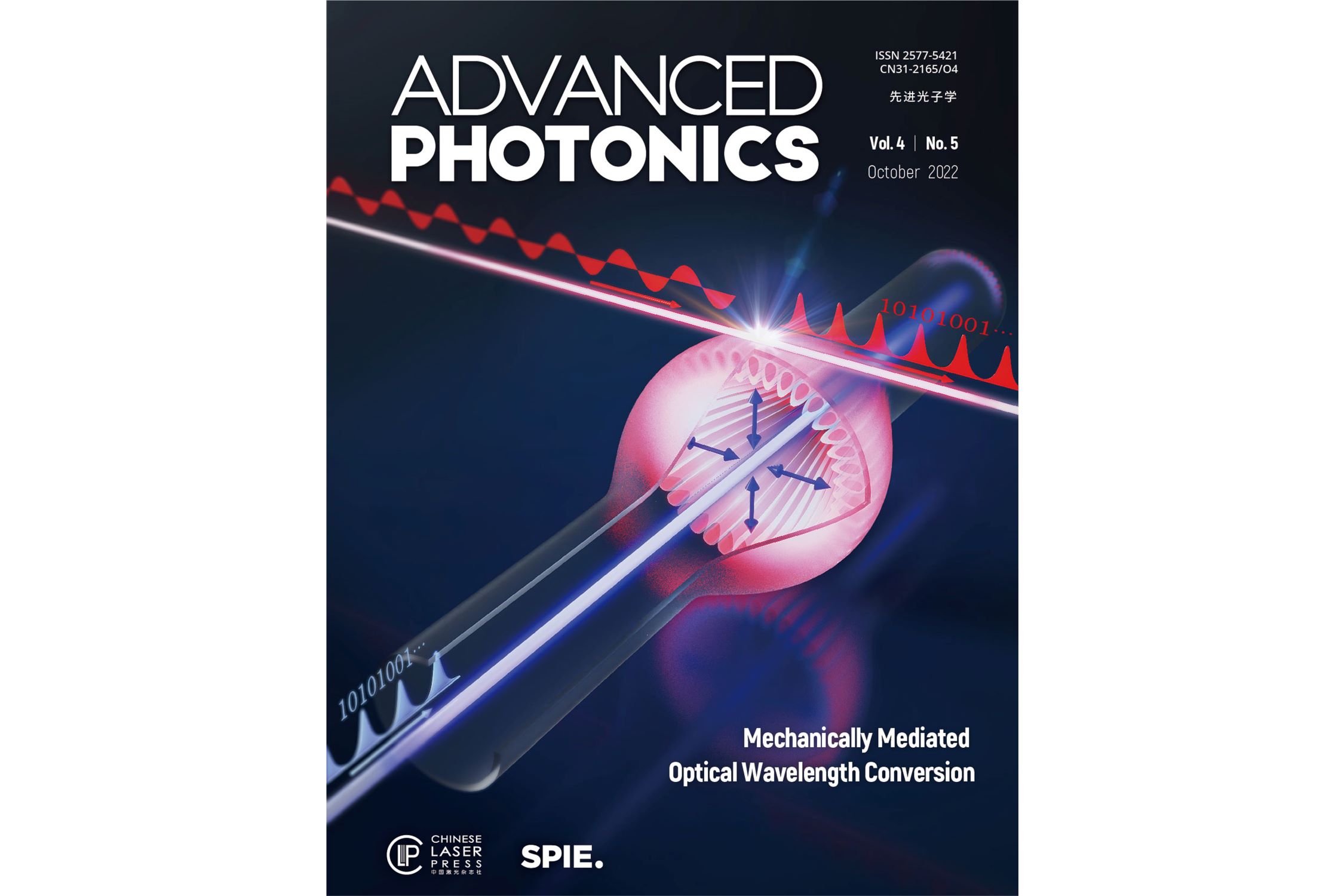 Our research is published in Advanced Photonics as a cover article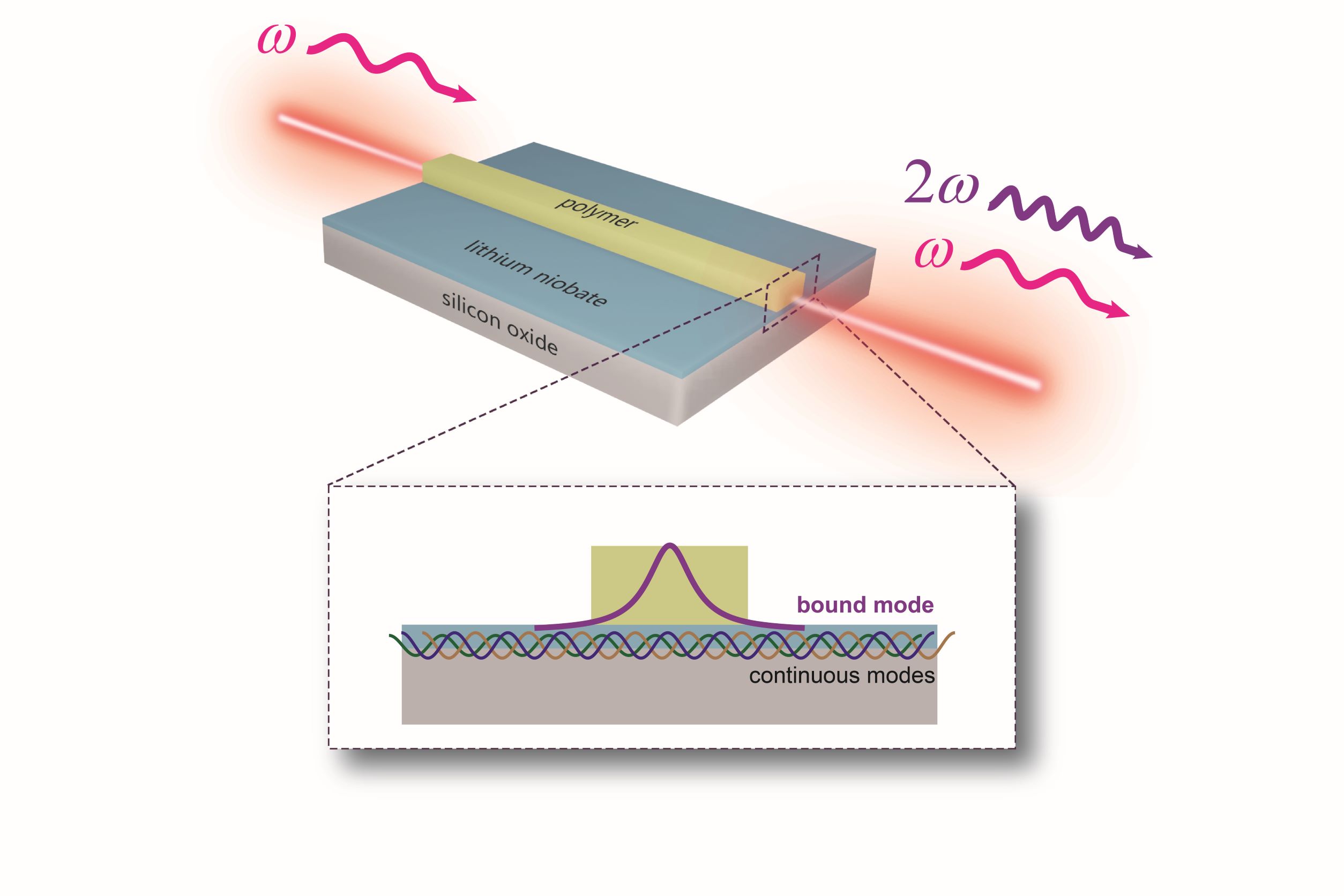 Our research is published in Laser & Photonics Reviews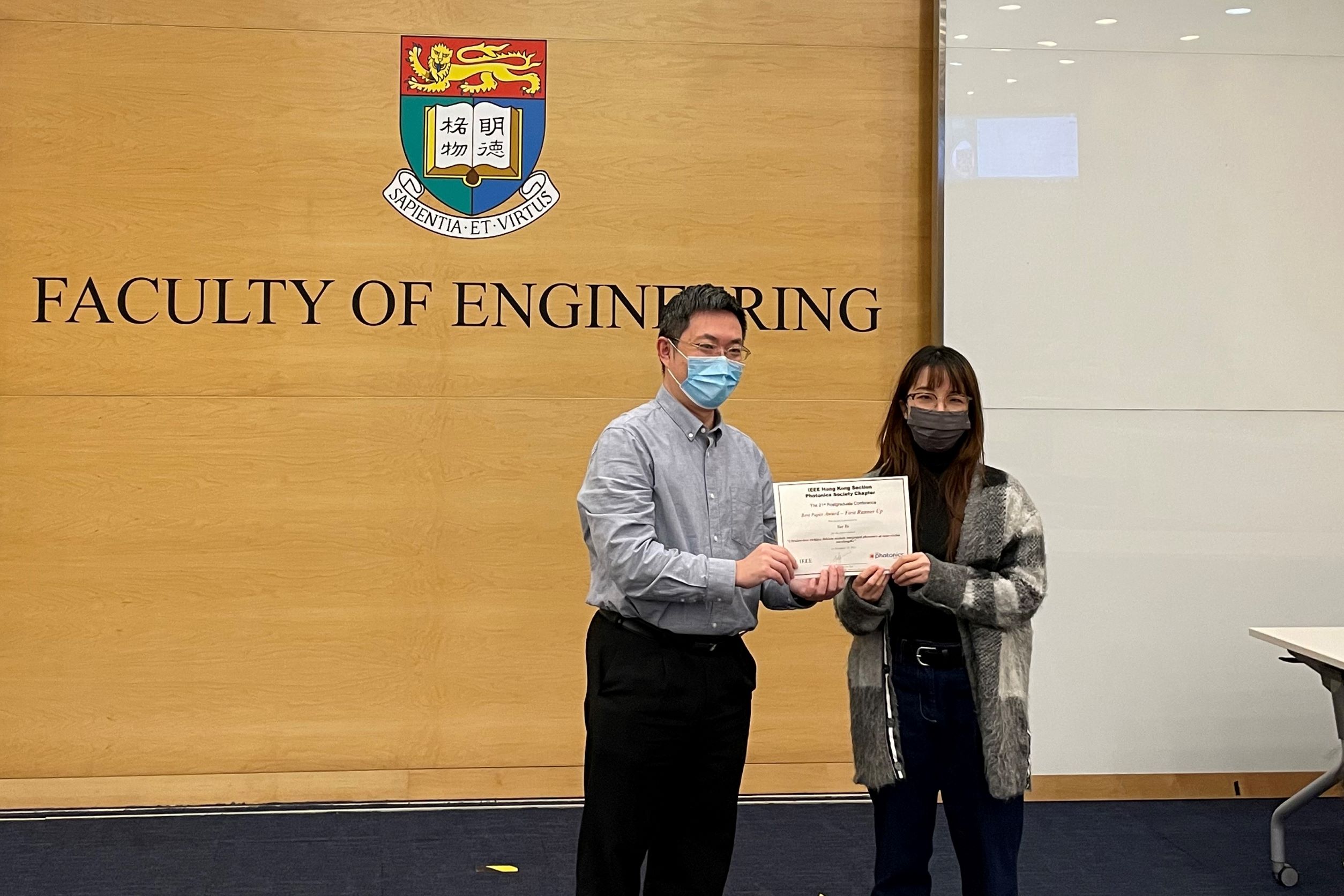 Yue Yu receives Best Paper Award at IEEE Photonics Society (HK Chapter) PG Conference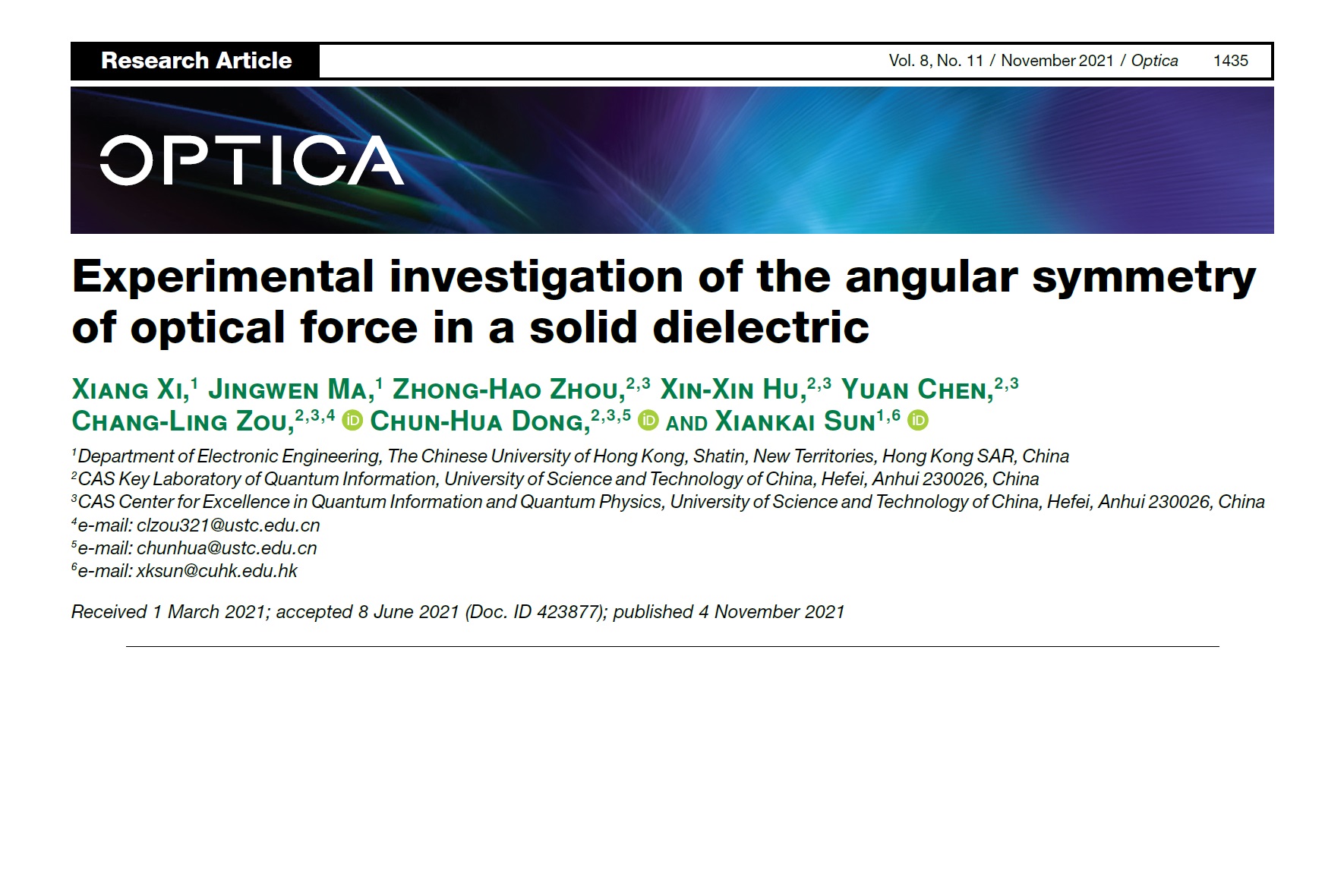 Our research is published in Optica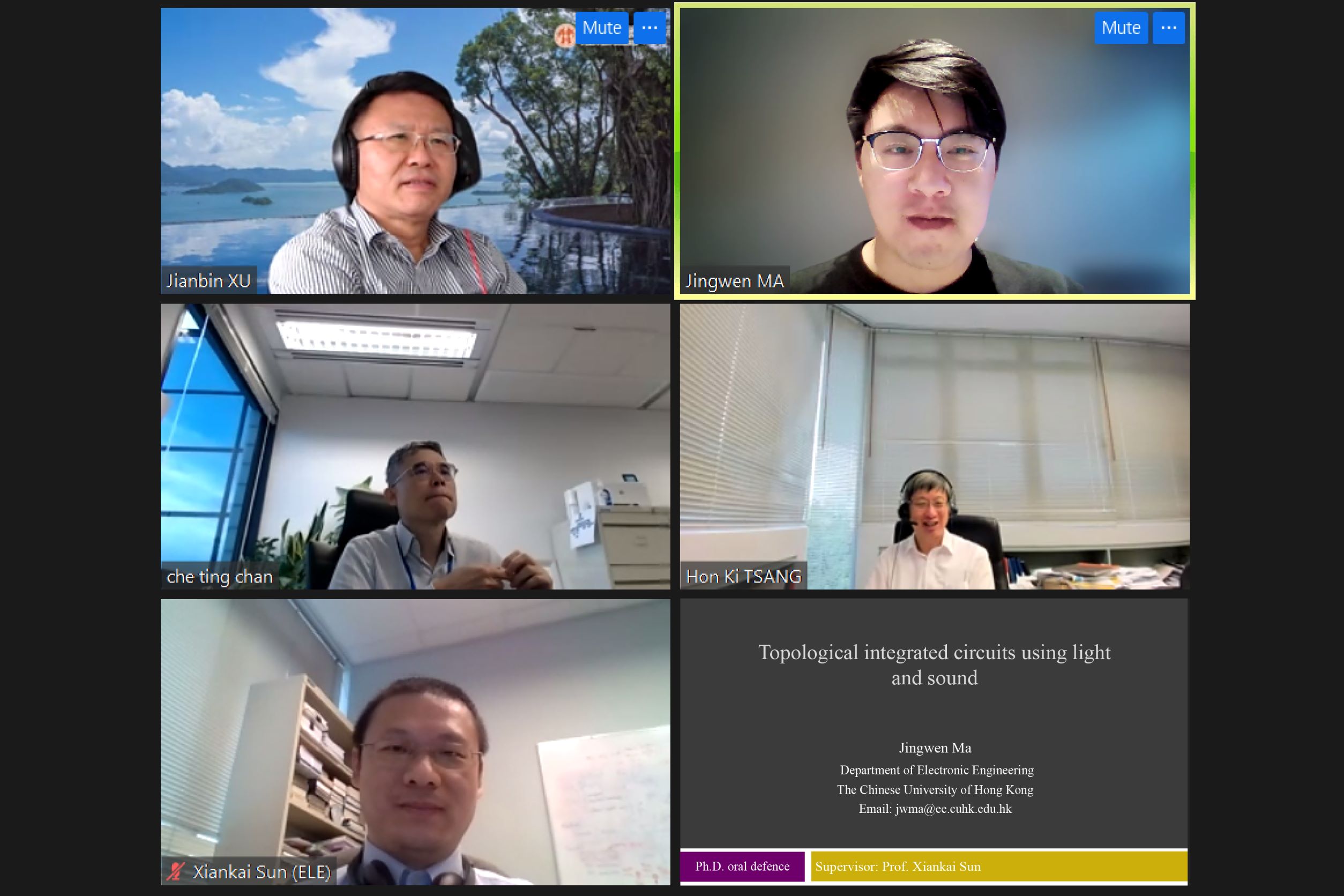 Jingwen Ma successfully defends his Ph.D. thesis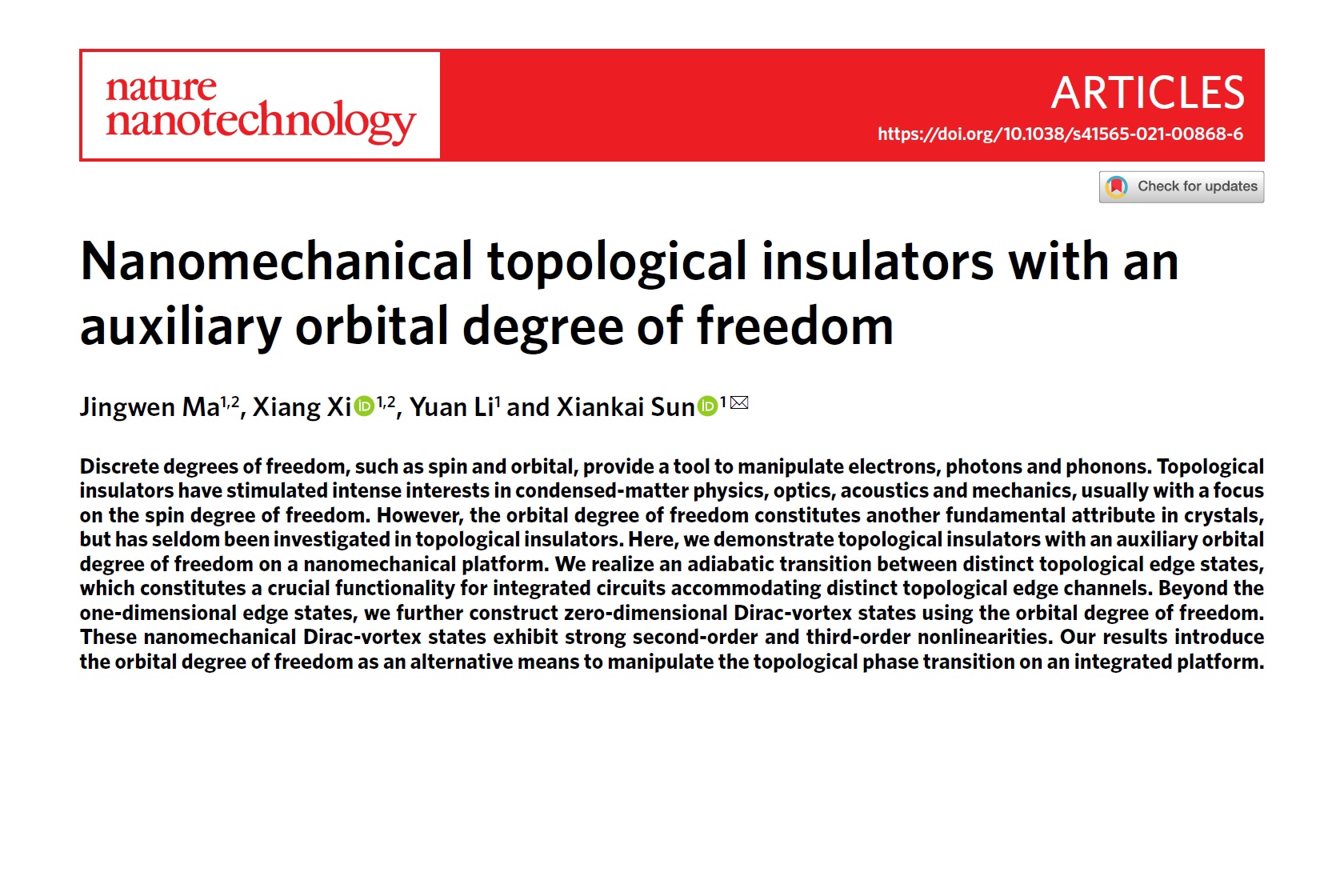 Our research is published in Nature Nanotechnology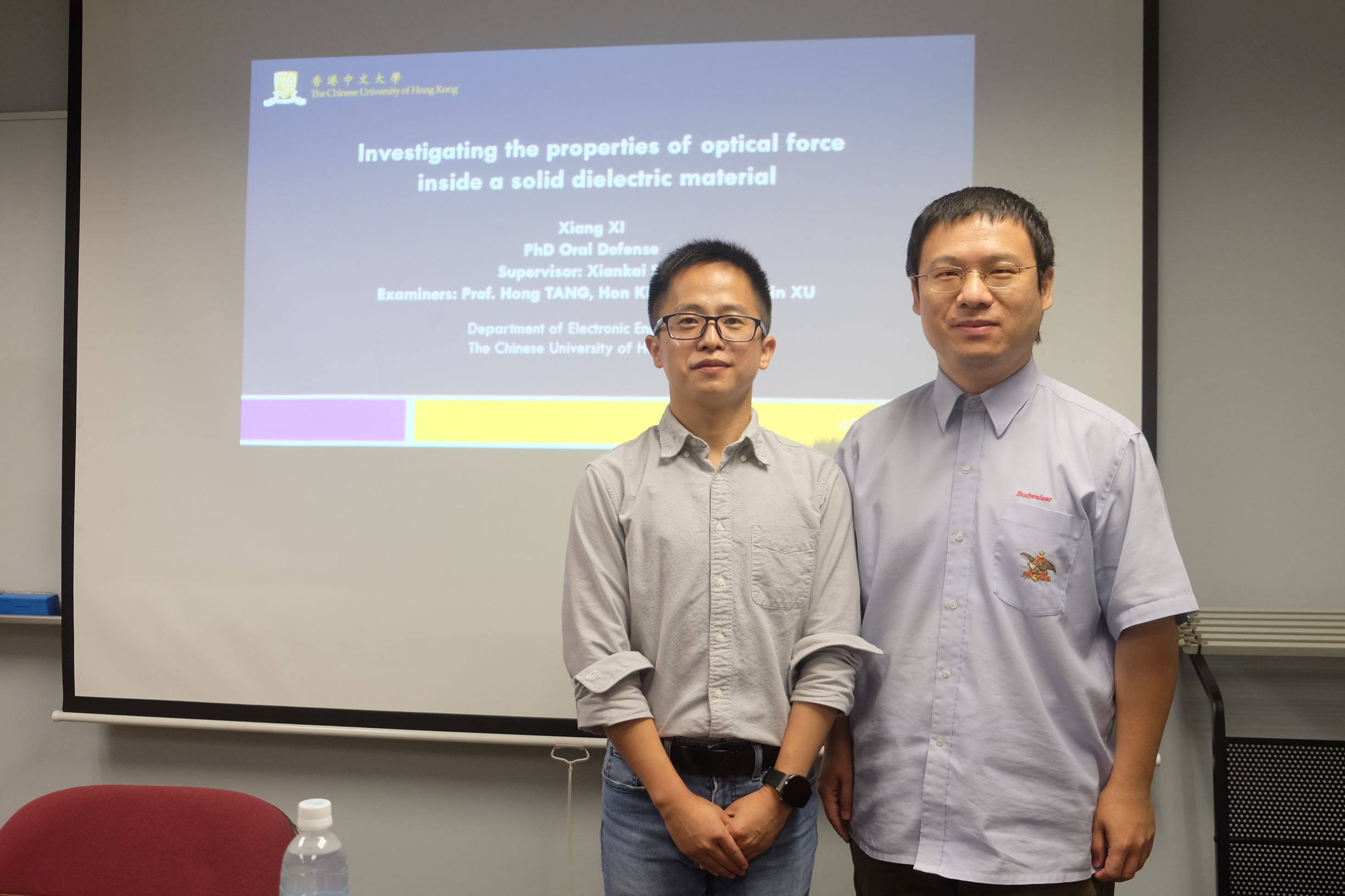 Xiang Xi successfully defends his Ph.D. thesis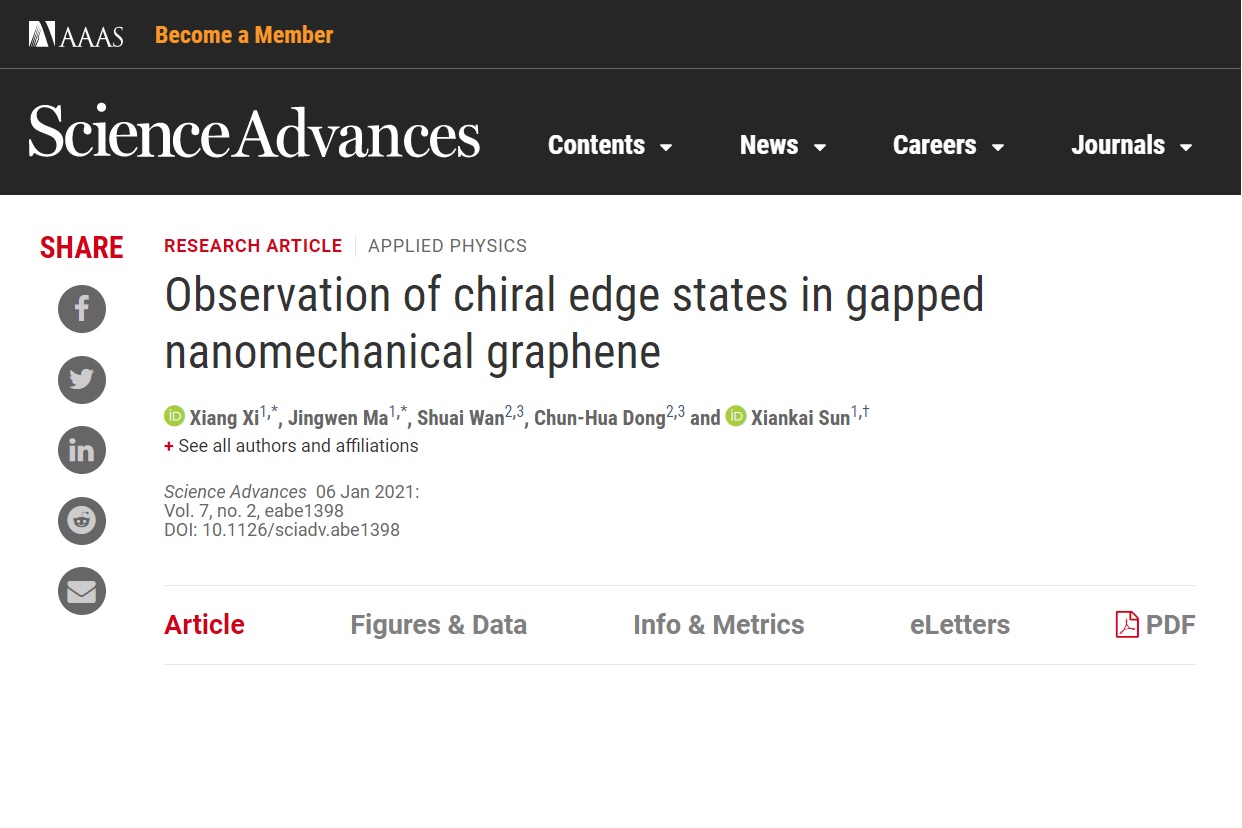 Our research is published in Science Advances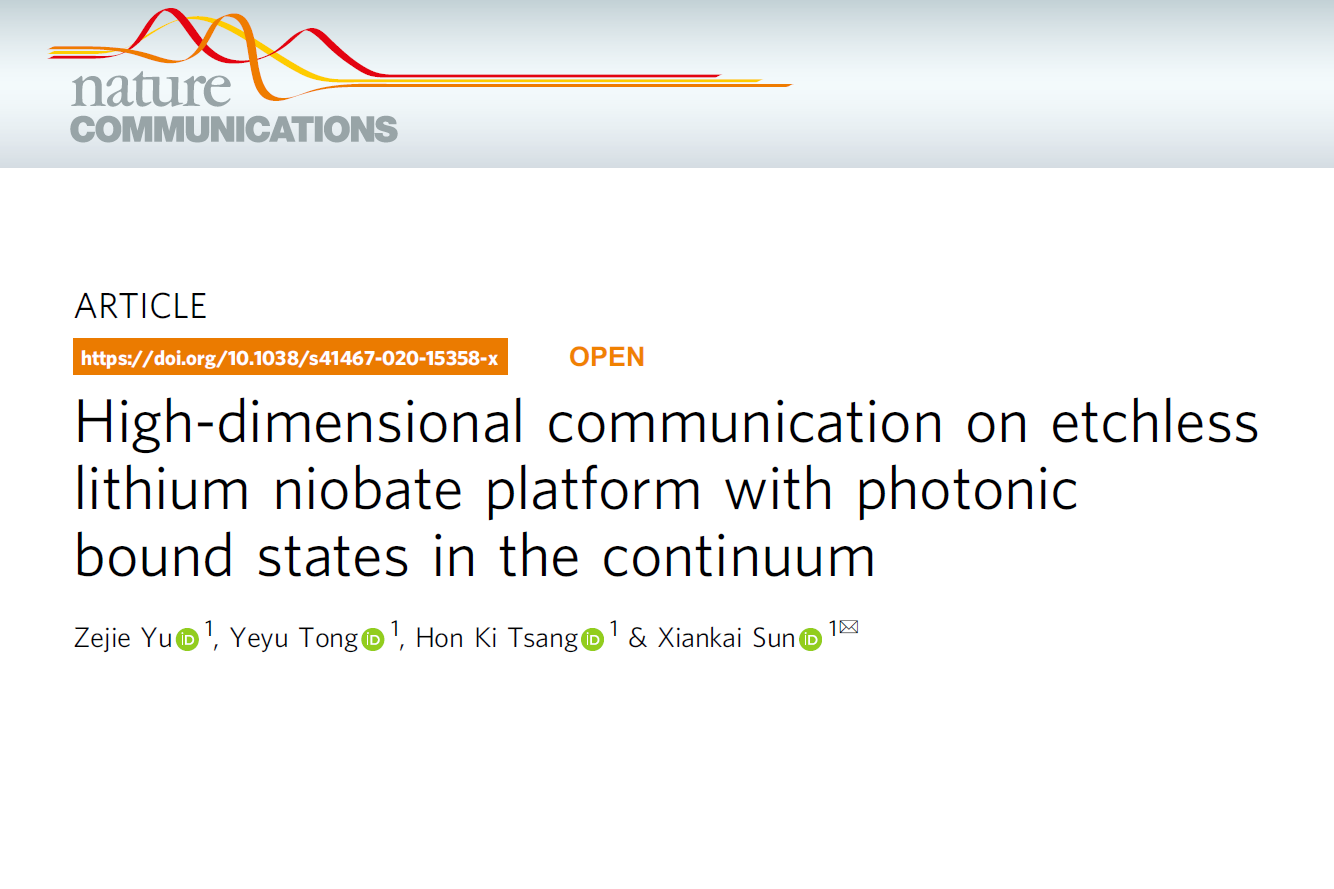 Our research is published in Nature Communications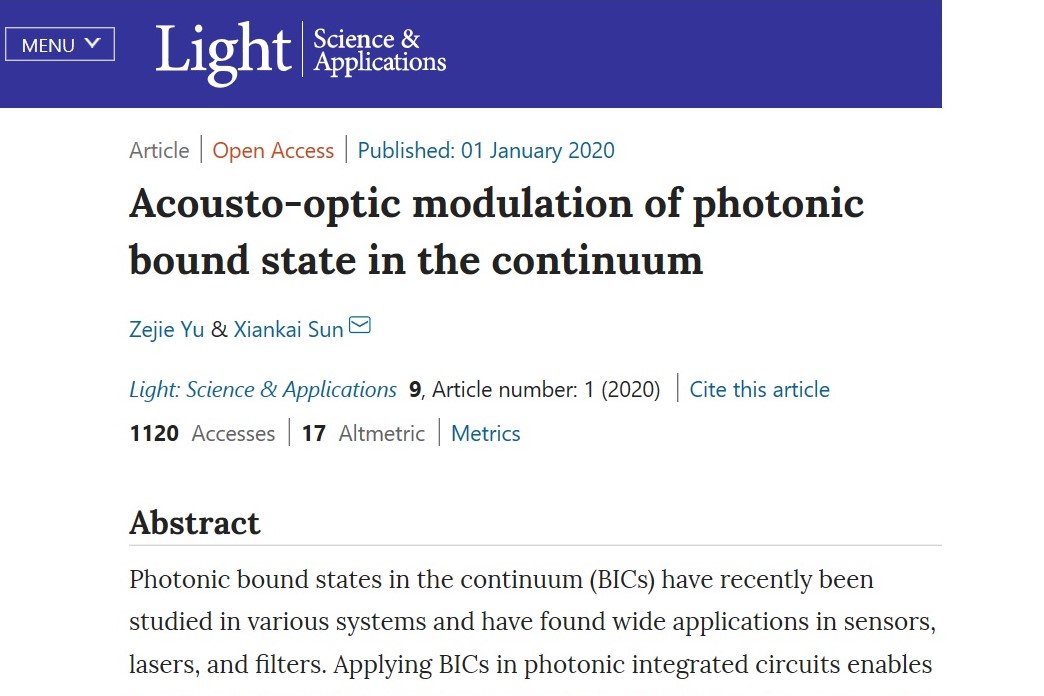 Our research is published in Light: Science & Applications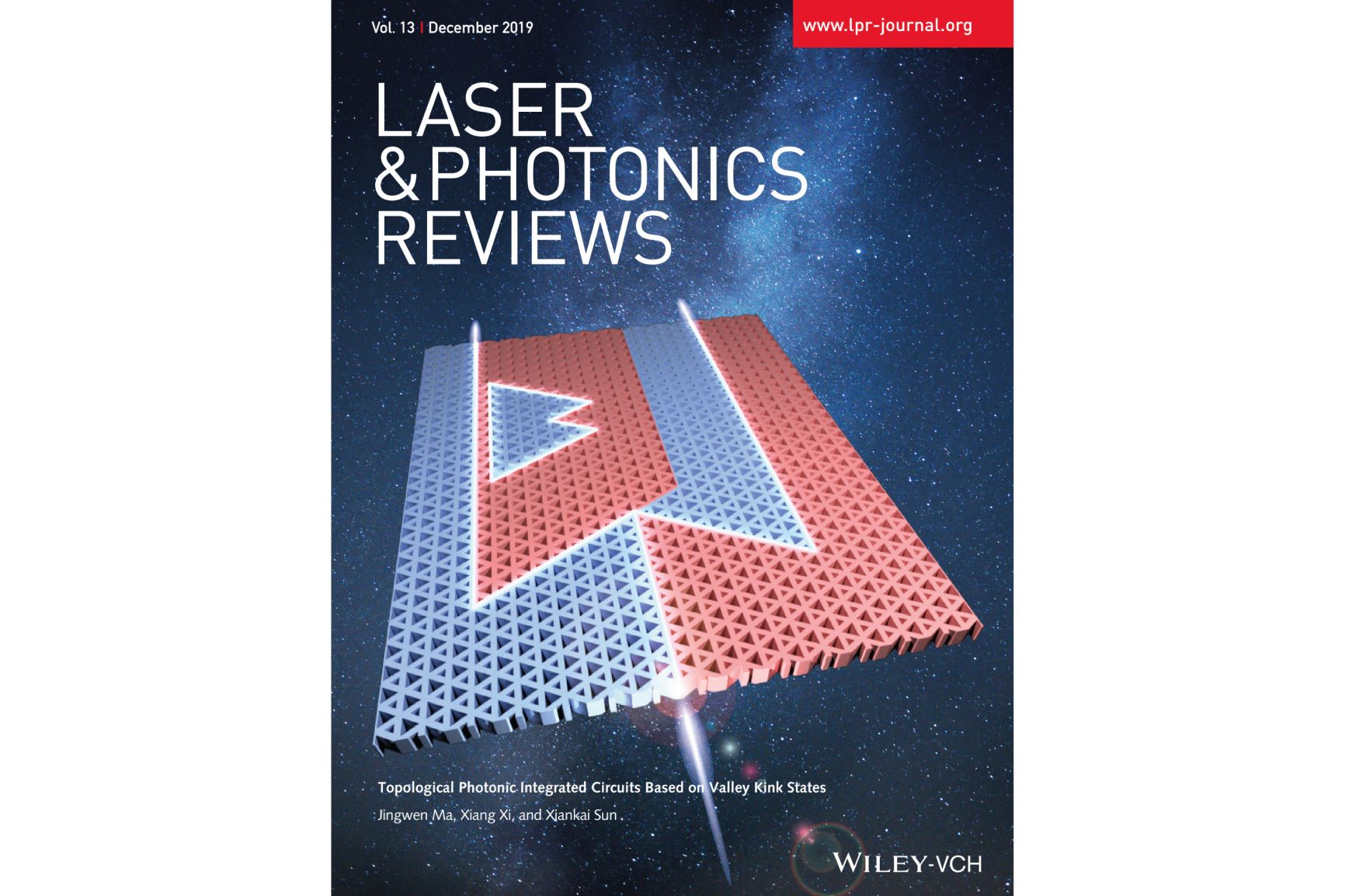 Our research is published in Laser & Photonics Reviews as a cover article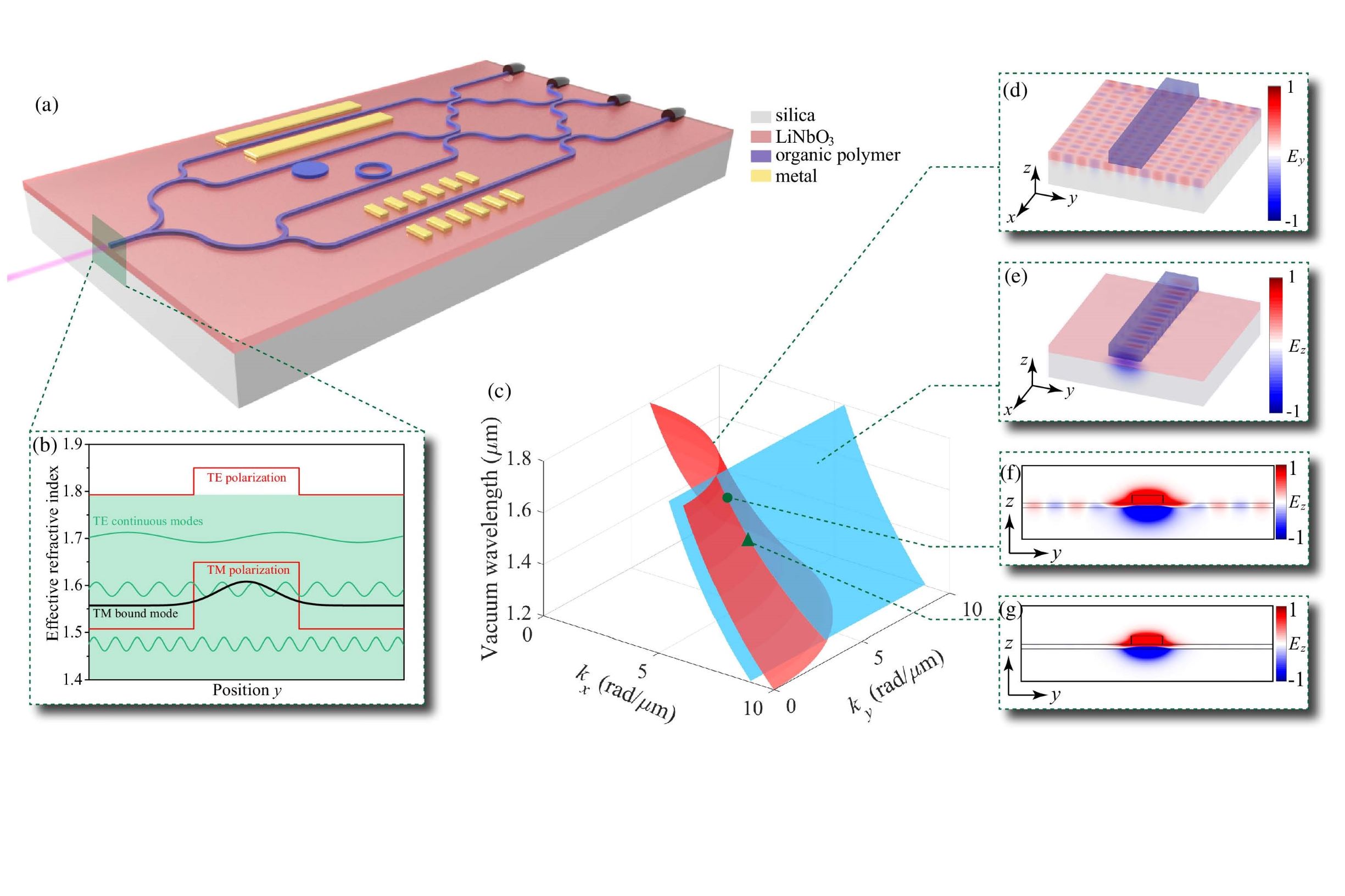 Our research is published in Optica
Zejie Yu successfully defends his Ph.D. thesis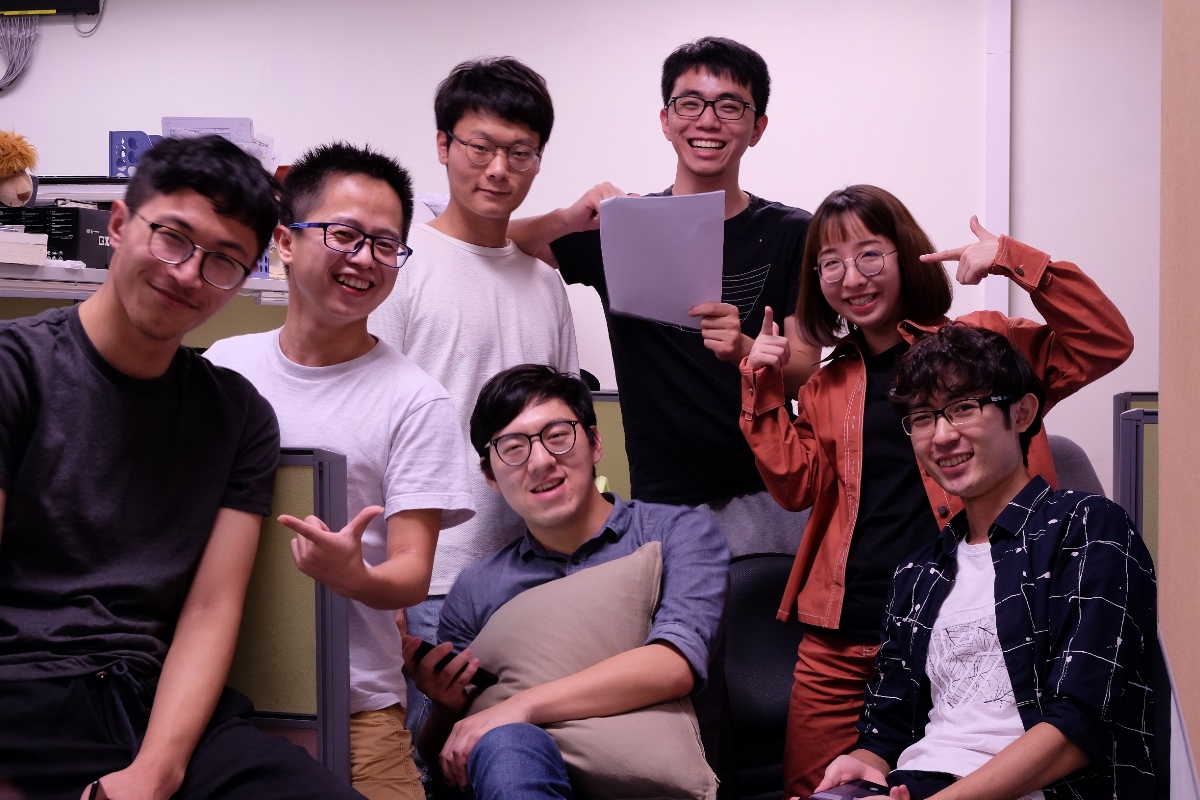 Sun Group, Oct 2017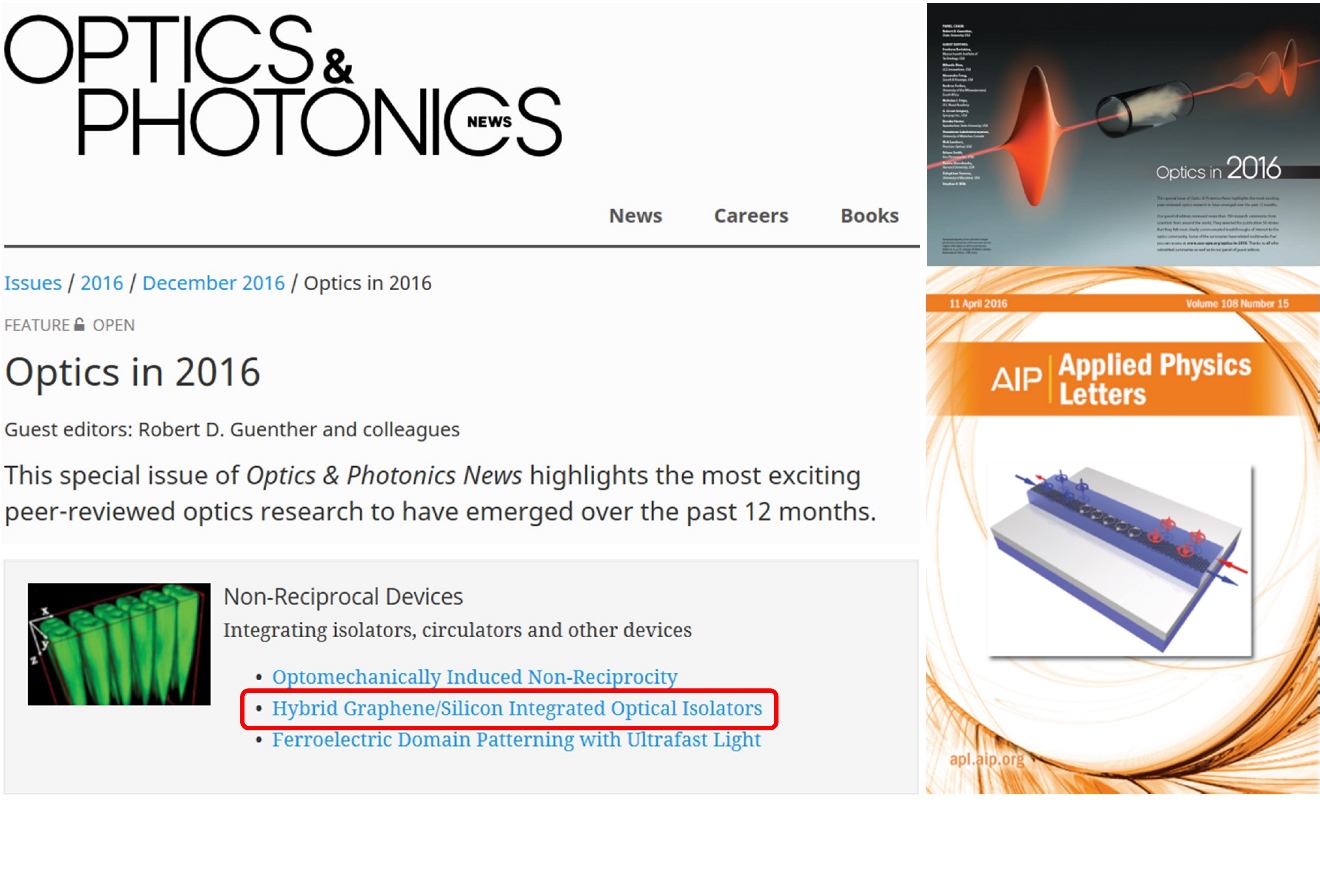 Our work is selected as one of the world's 30 breakthroughs in optics in 2016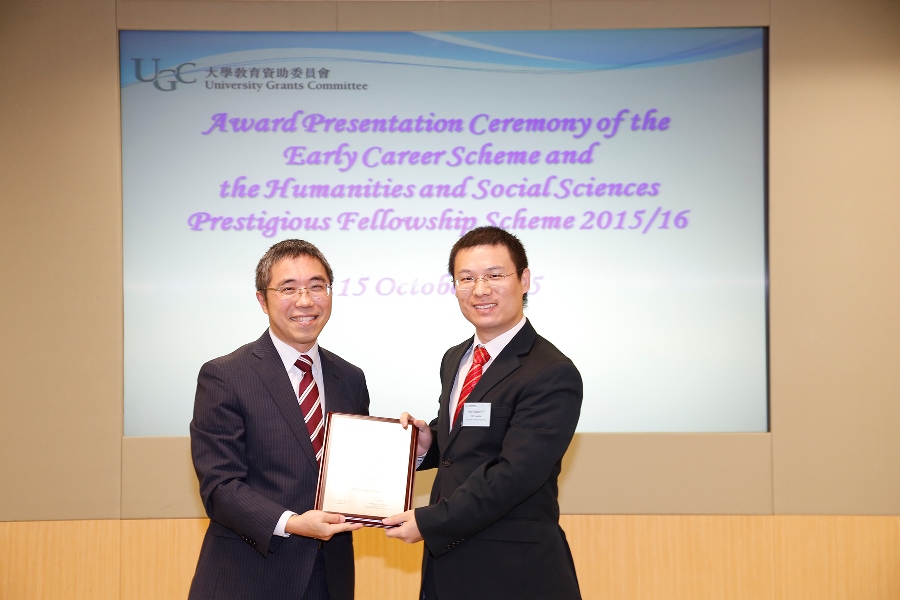 Prof. Sun receives the RGC Early Career Award 2015/16
Research Areas
integrated optics, optoelectronics, nanophotonics, nanofabrication, optomechanics, optoacoustics, nanomechanics, micro- and nanoelectromechanics, photonic nanostructures, semiconductor lasers, photonic/phononic crystals, nonlinear photonics, topological photonics, optical communication, optical sensing and signal processing
(1) Ph.D. students to start in Fall 2023.
(2) Summer research students, exchange students, visiting students, research assistants with flexible time frames.
Please check (in English) or (in simplified Chinese) for details. Students with background in physics, optics, electronics, acoustics, and materials are encouraged to apply. Please email your CV, academic transcript, and publication list for consideration.

Please note:
(1) Applicants must be honest, self-motivated, and truly interested in conducting scientific research.
(2) Applicants with education beyond Bachelor's degree are required to have first-authored papers published or officially accepted in internationally recognized journals to demonstrate their capability and potential for high-quality research.


Reasons to choose EE at CUHK
(1) CUHK is ranked No. 1 in Hong Kong, according to the .
(2) EE of CUHK is constantly ranked in top 30 worldwide in recent years, according to the and the .
(3) CUHK has the highest proportion of world leading and internationally excellent research within the Electrical and Electronic Engineering area in Hong Kong, according to the by the University Grants Committee of Hong Kong.