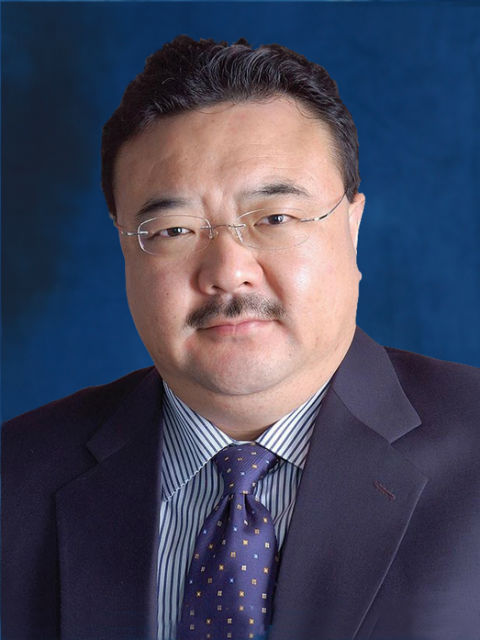 Prof MENG, Max Qing Hu
Professor and Chairman
Welcome to the Department of Electronic Engineering at the Chinese University of Hong Kong. We are proud to offer one of the best Electronic Engineering programs in the world, leading to BEng, MSc, MPhil, and PhD degrees. We are committed to educating future global leaders in electronic engineering, dedicated to pursuing knowledge and state-of-the-art technologies, and devoted to maintaining the highest international standards in teaching and research.
The Department of Electronic Engineering was established in 1970 by the 2009 Nobel Prize Laureate in Physics, Professor Charles Kao, who is regarded as the "Father of Optical Fibers", making The Chinese University of Hong Kong the only university in the Greater China region with a native Nobel Prize Laureate. Since its inception, our Department has rapidly grown into one of the best EE departments in the world, ranking number 1 in Hong Kong and number 28 in the world, according to the ARWU (Academic Ranking of World Universities) 2017 Subject Ranking. In the 2014 Research Assessment Exercise of the Hong Kong government, our Department was recognized to have the largest percentage of professors whose research achievements were regarded as internationally leading, among all EE departments in Hong Kong. We have 24 highly motivated and talented professors and teaching staff complemented by more than 60 research and technical support staff, serving 182 undergraduate students, 161 research postgraduate students pursuing PhD and MPhil degrees, and 40 postgraduate students pursuing MSc degrees. We provide an immersive education for our students through course instruction, laboratory experiments, hands-on hardware and software design projects, innovative invention, creative research, academic supervision, and personal tutoring, all on the most beautiful campus in Hong Kong. We believe our students have unlimited potential, and we are committed to nurturing them so that they may learn, grow, and achieve all of their personal and professional goals. Our student population is comprised of local, Mainland Chinese, and overseas students. All of our lectures are conducted in English, which is the official language of the University.
Electronic engineering drives and permeates modern society, from mobile phones, optical and wireless communications, digital computers, integrated electronics, nanotechnology, image and video media, sensors, robotics, artificial intelligence, human-machine interaction, healthcare systems and medical devices, to power electronics and green technology. Advances in these fields have led to the advent of smart products that revolutionize our daily lives, such as mobile devices and artificial intelligence algorithms, which are built upon a foundation consisting of electronic circuits constructed from semiconductor materials and components, and utilize a variety of media processing and networked optimization algorithms. Inventions like these have grown out of innovative research and development that are very well supported by the four comprehensive research areas in our Department: Artificial Intelligence, Robotics & Perception; Multimedia & Signal Processing; Circuits and Systems; and Solid-State Electronics & Photonics. We emphasize the importance of pursuing excellence in both fundamental and applied research not only in EE core areas, but also in growing interdisciplinary fields. Our research efforts have attracted significant funding from government agencies and private sectors with near doubled average success rate of all EE departments in Hong Kong, resulting in leading research achievements with significant societal impact and international recognition.
Due to the fundamental nature of EE in our society and industry, demand for our graduates are insatiable in Hong Kong and all over the world; our students routinely receive multiple job offers upon graduation. We have an expansive global alumni network, with many alumni holding positions as established technical leaders, working as CEOs, CTOs, and Chief Engineers in leading organizations across the globe.
To serve our students better with an integrated 4-year EE curriculum, CUHK EE program will admit year-one EE students directly through JUPAS (Code: JS4434) and other channels such as IB, GCL, AD/HD, etc., starting in 2018. EE provides the broadest and most foundational engineering training for modern society that generates the most rewarding career opportunities. All EE students acquire both hardware and software skills and experience through our "Build a Gadget, Code an App" training at the early stage of our EE curriculum. The skills and knowledge gained by our students serve as a springboard for their professional advancement. We invite you to browse our website and visit us in person to find out why and how we are best equipped to help our students realize their personal and professional goals.
Prof MENG, Max Qing Hu
Professor and Chairman